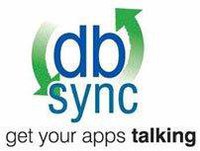 Nashville, TN (PRWEB) September 29, 2011
DBSync LLC, a leading provider of Cloud based Application Integration for the CRM, accounting and data integration markets, today announced the launch of DBSync Adapter for Microsoft Dynamics CRM Online. This new tool synchronizes information between Microsoft Dynamics CRM and

ERP applications like- QuickBooks, Microsoft Dynamics GP, Intacct and others
eCommerce and Shopping carts
Databases like SQLServer, Oracle, mySQL, DB2 and many others
Healthcare applications like Electronic Medical Records (EMR)
Flat files and more.
Now businesses can use the DBSync Microsoft Dynamics CRM Online Connector to streamline and automate their business processes to increase efficiency and productivity by quickly migrating their existing data and integrating critical customer data.
As part of this Microsoft Dynamics CRM Adapter integration from DBSync, users can now move data into and out of Microsoft Dynamics CRM and other applications to populate data warehouses, to synchronize customer master databases, to streamline transaction details and online payments to reduce their double data entry by saving time and money.
"We are excited that DBSync has launched a new adapter to integrate Microsoft Dynamics CRM 2011 with other applications to help our customers increase their efficiency and productivity," said John O'Donnell, ISV Architect Evangelist, Microsoft Corporation
"Our vision to provide best in class integration solutions for our customers moves a step forward with the launch of Microsoft Dynamics CRM Online Connector," said Rajeev Gupta, CEO DBSync.
The new DBSync Adapter for Microsoft Dynamic CRM Online includes the ability to
Easily synchronizes with Accounts, Contacts, Products and Opportunities of Microsoft Dynamics CRM Online and other applications.
Supports easy extension by creation of custom mapping and business process.
Supports custom fields and custom entities in Microsoft Dynamics CRM Online
Exception error management and monitoring with auto email notification for error notification
To learn more about the new Microsoft Dynamics CRM Adapter and to take advantage of a free trial, please visit http://www.mydbsync.com/register_now
About DBSync
DBSync is the leading provider of application integration for the CRM, accounting and data integration markets. With easy to use and pre-built maps, and powerful Extract, Transform, and Load (ETL) capabilities, DBSync enables its users to easily link information between databases (such as MySQL, Microsoft SQL, Oracle), applications (QuickBooks, Salesforce.com, Microsoft, Intacct), and cloud applications (Google Apps). DBSync provides support, training, and consulting services for its integration solutions. Headquartered in Nashville, Tennessee, with centers in Bangalore, India, DBSync focuses on providing best of breed integration solutions.
For more on DBSync, visit http://www.mydbsync.com or call 1-877-739-2818.
About Microsoft Dynamics
Microsoft Dynamics is a line of enterprise resource planning (ERP) and customer relationship management (CRM) software applications developed by Microsoft. Microsoft Dynamics applications are delivered through a network of reselling partners who provide specialized services.
For more on Microsoft Dynamics, visit http://www.microsoft.com/dynamics
# # #