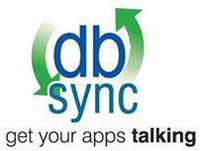 Nashville, TN (PRWEB) November 30, 2011
DBSync LLC announced today that it has been named a technology Early Adopter by Microsoft, in recognition of making its Microsoft Dynamics CRM Connector for Microsoft Dynamics CRM 2011 available on Microsoft Dynamics Marketplace. This new tool from DBSync ensures customers to streamline and automate business process by integrating information between Microsoft Dynamics CRM and other mission critical applications. The Integration solution is immediately available on Microsoft Dynamics Marketplace.
As part of this listing on Microsoft Dynamics marketplace from DBSync, users can now move data into and out of Microsoft Dynamics CRM and other applications like QuickBooks, Intacct, Microsoft Dynamics GP, Databases, ecommerce, Shopping carts , Flat Files & more to populate data warehouses, synchronize customer master databases, streamlining transaction details and online payments to eliminate redundant data entry and keep information up-to-date in both applications easily by saving time and money.
The Microsoft Platform Ready Early Adopter program is designed to assist and recognize Microsoft Independent Software Vendors (ISVs) like DBSync who are early adopters and are developing on the very latest Microsoft technologies.
"Developing applications for Microsoft Dynamics CRM 2011 allows our partners to access our latest technologies and deliver true competitive advantage to their customers". said Craig Unger, General Manager of Microsoft Dynamics CRM R&D
"Microsoft Platform Ready offers partners technical and marketing support in order to provide them with a rich environment for development," said Rajeev Gupta, CEO. Microsoft is determined to drive innovative solutions for our partner community to aid in its success in the market.
Microsoft Dynamics CRM 2011 is an innovative product and DBSync is geared up to extend this latest technology," said Manjunatha G, Marketing Manager, DBSync. "Early Adopter status allows us to build and deliver business applications to our customers within the same timeframe as the launch of Microsoft Dynamics CRM 2011."
About DBSync
DBSync is the leading provider of application integration for the CRM, accounting and data integration markets. With easy to use and pre-built maps, and powerful Extract, Transform, and Load (ETL) capabilities, DBSync enables its users to easily link information between databases (such as MySQL, Microsoft SQL, Oracle), applications (QuickBooks, Salesforce.com, Microsoft, Intacct), and cloud applications (Google Apps). DBSync provides support, training, and consulting services for its integration solutions. Headquartered in Nashville, Tennessee, with centers in Bangalore, India, DBSync focuses on providing best of breed integration solutions. You can read more about DBSync MS CRM Integration in the Microsoft Dynamics Marketplace.
About Microsoft Dynamics
Microsoft Dynamics is a line of enterprise resource planning (ERP) and customer relationship management (CRM) software applications developed by Microsoft. Microsoft Dynamics applications are delivered through a network of reselling partners who provide specialized services.
For more on Microsoft Dynamics, visit http://www.microsoft.com/dynamics
The trademarks and trade names mentioned herein may be the trademarks of their respective owners and are hereby acknowledged.
###