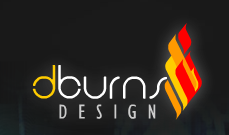 In this partnership we have agreed to plant a tree a month for every new web site that we build.
Santa Monica, CA (PRWEB) October 11, 2012
Representatives with DBurns Design (http://www.dburnsdesign.com/ ) announced today that from this day forward, it will plant a tree every time it completes a new web site design.
"Dburns Design has a partnership with Trees for the Future," said Daniel Burns, owner of DBurns Design. "In this partnership we have agreed to plant a tree a month for every new web site that we build."
Trees for the Future, is a Maryland-based nonprofit organization founded in 1989, which helps communities around the world plant trees. The organization to date has planted over 65 million trees worldwide in 30 countries and has served over 11,000 villages around the world.
"We're proud to become an official partner of such an amazing organization," Burns said. "Just as our efforts as a design company is to help and improve the look and the online environment of our customers, Trees for the Future's programs help communities replenish their natural resources by providing materials and training to allow farmers to sustainably grow crops for food."
Started in 1989 by Grace and Dave Deppner, Trees for the Future also works with communities in Central America, South America, Africa and Asia to incorporate tree planting into their agricultural activities.
Burns noted that his company, which meets and works with selective clients from all over the United States, believes in not only giving back to the community, but also doing what it can to improve it.
"We believe in helping others get what they want and need," Burns said. "We as a company have discovered that when you serve others and do what you can to help others achieve their goals, you'll be successful in your efforts as well."
Burns pointed out that his company offers a wide range of services for businesses and that those businesses that they help now in the future will also have a hand in making the world a better place.
"We'll plant a tree to symbolize the new web site we've designed or improved, so the companies who hire us will not only have a professional-looking web site and tools to improve their business, but they'll also contribute to the green revolution."
For more information, please visit the blog at http://www.dburnsdesign.com/news/
About DBurns Design
DBurns Design is a leading website design agency based in Los Angeles, a city in constant motion and change: The weather, the cultural mix and the geographic location give it a special "LA vibe" that no other city has. It is the bellwether for modern trends. The strong Latin roots and European influx provides natural communication with the global market.
DBurns Design is a product of this environment, where creative thinking, eclectic designs and solid business principals are the foundations for a group of professionals that are dedicated to their craft, not because they "have" to, but because they "love" to.
At DBurns Design we are always expanding our horizons and pushing the envelope. Our greatest resource is the diversity of our human element. With a staff that has hands on experience in design, art, media planning, media buying, web development, e-commerce and marketing, DBurns Design offers turnkey solutions to big and small projects alike. Search for us on Google: http://goo.gl/Em2YV