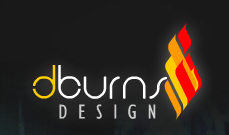 We believe it's one of our best designs we've ever created.
Santa Monica, CA (PRWEB) August 24, 2012
Representatives with DBurns Design (DburnsDesign.com) announced today that it has officially launched the new web site for Curvy Couture.
"We're extremely excited about the site launch," said Daniel Burns, owner of DBurns Design. "The new site has great concepts that coincide with the vision of Curvy Couture, and we're so pleased to have had the opportunity to design it. We believe it's one of our best designs we've ever created."
Burns explained that the web site design for Curvy Couture features a line of full figure bras, panties and corsets to satisfy the desire for beauty and support, shapely women crave.
Dora Lau, founder of Dora L International, Inc., which added the Curvy Couture line to its collection, hired DBurns Design for the creation of its online store.
"We were elated to be selected for this launch, because of Dora Lau's reputation of excellence in the industry," Burns said. "Dora has been the recipient of numerous awards, including the Lane Bryant Vendor of the Year Award in 2006 for creativity and innovation and The Avenue Partner of Excellence in 2007."
Burns noted that his company, which meets and works with selective clients from all over the United States, is able to create sleek designs for companies, large and small.
"We specialize in website design, e-commerce, online marketing, flash multimedia and print graphics," Burns pointed out. "We are a boutique agency and work with a very selective number of clients, and the new Curvy Couture site that we've designed is an excellent example of the quality of work we provide our clients."
To know more about Curvy Couture, please visit their blog at http://www.curvycouture.com/blog/.
About DBurns Design
DBurns Design is a leading website design agency based in Los Angeles, a city in constant motion and change: The weather, the cultural mix and the geographic location give it a special "LA vibe" that no other city has. It is the bellwether for modern trends. The strong Latin roots and European influx provides natural communication with the global market.
DBurns Design is a product of this environment, where creative thinking, eclectic designs and solid business principals are the foundations for a group of professionals that are dedicated to their craft, not because they "have" to, but because they "love" to.
At DBurns Design we are always expanding our horizons and pushing the envelope. Our greatest resource is the diversity of our human element. With a staff that has hands on experience in design, art, media planning, media buying, web development, e-commerce and marketing, DBurns Design offers turnkey solutions to big and small projects alike.
For more information about DBurns Design, visit the site at http://www.dburnsdesign.com/ and the blog at http://www.dburnsdesign.com/news/.
###