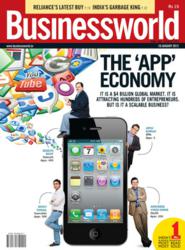 As a leader in mobility space, we have developed a full portfolio of proven and future-oriented mobile solutions that can cater to every enterprise and consumer requirement,"
Santa Clara, CA (PRWEB) May 18, 2012
DbyDx Software, world's largest provider of Offshore Mobile Application Development Services, announced today that DbyDx Software would exhibit at the 2012 TiEcon Innovation Exhibition being held at the Santa Clara Convention Centre in Santa Clara, California on May 18 - 19, 2012. TiEcon is the World's Largest Conference for Entrepreneurs and TiEcon Innovation Expo focuses on fostering entrepreneurship and highlighting innovative companies.
"People across the world are getting attracted to the mobile application industry and are increasingly looking for innovative solutions that capture the end-user interest. As a leader in mobility space, we have developed a full portfolio of proven and future-oriented mobile solutions that can cater to every enterprise and consumer requirement," said Abhishek Vinod Singh, Co-founder and CEO, DbyDx Software Inc.
"We pioneer in many of the mobility solutions that are not yet available in the market. Having successfully delivered numerous applications for consumer and enterprises alike, our expertise in the mobility space remains unchallenged. In this Expo, we will showcase some of our top-rated mobile applications like MakeMyTrip.com, Sulekha.com etc.," Abhishek added.
This Participation in TiEcon Expo provides DbyDx with an opportunity to showcase its strength as the leader in the mobile application industry. DbyDx software has many successfully accomplished applications developed for various industries to its credit. It has successfully developed over 200 consumer and enterprise mobile applications for iPhone, iPad, BlackBerry, PlayBook, Google Android, Symbian, Samsung Bada, J2ME and Windows Mobile.
About DbyDx Software:
DbyDx Software is a worldwide provider of technology, outsourcing, and consulting services to start-up, emerging, and established technology companies. The focus of the company is entirely on maximizing client returns through outsourcing and offshoring. From iPhone, BlackBerry, Android, Symbian, Windows mobile, J2ME to Palm Pre, the company builds various mobile apps on these platforms. Most of these applications either provide location based services (such as Vehicle Tracking System, Location based Targeted Mobile Advertizing) or are used for enterprise purpose (such as Mobile CRM Client for Sales Force and other CRM tools). For more information on DbyDx please log on to http://www.dbydx.com.
About TiEcon
TiE stands for Talent, Ideas and Enterprise. It is an open and inclusive organization that has rapidly grown to more than 53 chapters in 12 countries. TiE seeks to cultivate and nurture the ecosystem of entrepreneurship and free-market economies everywhere, as it sees this to be the single most powerful instrument of prosperity. Besides its flagship event, TiEcon--the largest professional conference for entrepreneurs, TiE now has a wide range of programs including Special Interest Groups (SIGs), TiE Institute, Growth Company Forum and most recently, TiE Women's Forum and CEO Forum.