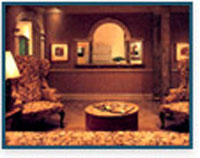 It is more important than ever to research the facility and surgeon prior scheduling.
Vienna, VA (PRWEB) January 08, 2013
With more than 25 years of plastic surgery experience in the DC metro region, Dr. Shlomo Widder understands patients' needs before, during and after a plastic surgery procedure. Plastic surgery has become more accessible in recent years, inundating potential patients with options concerning where and who will perform the surgery. With the plethora of choices available, it is more important than ever to research the facility and surgeon prior scheduling.
When selecting a cosmetic surgery center these are four primary things to look for before undergoing plastic surgery:
1. Board certified Plastic Surgeon and Anesthesiologist in an accredited surgery center
2. Testimonials
3. Privacy
4. Location, Business Hours
Widder Cosmetic and Plastic Surgery Center offers safety and quality cosmetic and plastic surgery procedures performed by Dr. Widder. The surgery center is certified by the American Board of Plastic Surgery. Quality and safety of patient care is the focus of the surgical center, which is why anesthesia is administered by a board certified anesthesiologist with over 30 years of experience.
Not all surgeons will provide the same results, a review of recent testimonials is essential to ensuring a positive outcome. In addition to testimonials, it is important to review the surgeon's before and after pictures of clients who had surgery similar to the procedure being considered.
"It is important to emphasize that the patients have rights to privacy," says Dr. Widder. "In my American Association of Accredited Ambulatory Surgery Center we hold the patients' privacy in the highest regard, and even have a private waiting room -- hospitals or large surgery centers generally do not provide this level of discretion to their patients."
Convenience, including driving distance, indoor covered parking, and hours of operation also presents as a factor when selecting the right facility. The Widder Cosmetic center is conveniently located in the heart of Tyson's corner in Northern Virginia, which is located 10 to 15 minutes from two major airports, providing services to residents of Northern Virginia, Metropolitan D.C. Baltimore, and beyond.
Dr. Widder is the only plastic surgeon in the Northern Virginia area offering buttock implant augmentation. The "Butt Doctor" of D.C. has made it his mission to help men and women achieve the perfect posterior performing all procedures in a medically-certified, private, state-of-the-art surgical center allowing his patients to undergo surgeries and recover in one safe, caring and convenient place.
About Widder Cosmetic & Plastic Surgery:
Serving the Northern Virginia area, Washington D.C. metropolitan area and beyond in cosmetic and plastic surgery procedures for more than 25 years, Dr. Widder is an established member of the American Society of Plastic Surgeons and the American Society of Aesthetic Plastic Surgery. Dr. Widder's office provides free consultations at their luxurious 3,300 square foot facility. Their services include Face Lift, Facial Implants, cheek, chin, eyelids surgery, Otoplasty Ear Ttuck, Botox and Facial Fillers, Liposuction, Breast Augmentation, Breast Reduction and Breast Lift, Pectoral Implants, Gynecomastia Surgery, Calf Implants, Rhinoplasty, and is the only plastic surgery center in the area offering buttock implants. For more information about The D.C. Butt Doctor visit: http://www.widderplasticsurgery.com