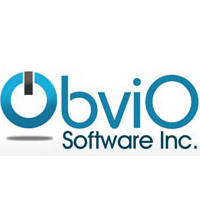 Michael Brown "government contractors need to address their accounting system...before an audit gone bad cuts off revenue streams."
Ellicott City, MD (PRWEB) July 13, 2010
The Defense Contract Audit Agency (DCAA) has changed the rules for businesses that deal with government contracting and audits. The rule changes could greatly affect small businesses that use QuickBooks as the primary accounting system. DCAA will institute audits after a contract has been awarded and on regular intervals to ensure accounting practices are up to standards. The new rules stipulate that:
1. When auditing the accounting system it will either pass or fail. Previous standards allowed for partial passing.
2. DCAA audit reports will no longer have suggestions for fixing deficiencies; that is the responsibility of the contractor.
3. If a system fails an audit, the auditor is required to recommend that payments be suspended on the affected contracts until the problems are fixed.
QuickBooks has long been used by small businesses for cost accounting, but have never been DCAA compliant for its inability to handle direct and indirect costs, costs by structure, and segregate allowable and unallowable costs. Small government contractors would have to use spreadsheets or some other method in conjunction with QuickBooks to meet these standards. Now government contractors may be faced with changing accounting systems to meet the new rules.
But changing systems can prove costly. Deltek, Inc. specializes in government accounting software that meets DCAA regulations but requires a large up-front investment to implement. Competitor ObviO Software Inc. has implemented a DCAA compliant solution to alleviate the need for a large up-front payment by offering a lease/purchase option to acquire the ObviO EMS accounting software package. Michael Brown, President of ObviO Software Inc. states "giving small and medium size businesses an affordable competitive management advantage while maintaining DCAA compliance" as a driving factor for the development of ObviO EMS.
If waiting to address the effects of the DCAA changes until the next audit, small government contractors are faced with the looming possibility that their accounting systems will not pass inspection. The DCAA rule changes will force the hand of many small contractors to make a change or potentially lose contracts. Brown states "Government contractors need to address their accounting system and accounting practices before an audit gone bad cuts off revenue streams."
For additional information, contact:
Michael Brown
ObviO Software Inc.
Phone: 1-800-438-4227
Fax: 410-480-2203
http://www.obviosoftware.com
ObviO Software Inc. was established in 2008 between collaboration of GAAP Software Inc. and Puzlzle Enterprises, Inc. ObviO EMS is built on the GAAP Financial Accounting platform, with proven performance for over 30 years. ObviO Software's end to end solution is designed to make it easier for organizations to meet local, state, and federal contract requirements while following general accepted accounting principles.
# # #