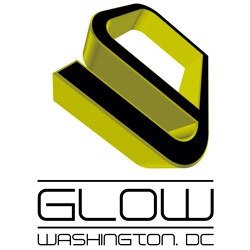 Washington, DC (PRWEB) April 28, 2009
Glow, the longest running nightlife and nightclub event in Washington DC, is proud to announce the unveiling of its new Glow Events website!
For the last decade Glow has brought to the nation's capital the biggest and most prominent House and Trance artists in the world such as Paul Van Dyk, Sasha and Digweed, Deep Dish, Paul Okenfold, Tiesto, Armin Van Buuren and Ferry Corsten, making it the foremost electronica event in the Nation's Capital.
GLOW was created in 1999 as means to showcase local and upstart DJ's in the burgeoning electronic dance nightclub scene that took flight in the late 1990's. Using a grass roots approach to attract crowds to their weekly event, Glow immediately made an impact in the DC nightlife culture.
In 2007, Glow began its foray into mass concerts with its highly successful and critically acclaimed Tiesto in Concert, outdoor event. Over 10,000 people from all across the country witnessed an historical event as DC played host to its first exclusive EDM nightlife concert. Currently, Glow has expanded its weekly Saturday night event at Fur nightclub (33 Patterson St. NE, Washington, DC) to include a Thursday night event at the multilevel nightclub, Ultrabar (911 F St. NW. Washington, DC) Ultrabar Nightclub DC. Glow has also begun to host events in other regions of the country, such as Florida, and West Virginia.
The secret to Glow's success is in the way it adapts to the available marketing resources and the inevitable change that comes with the evolution of technology. From its inception, Glow followed a grass roots philosophy that relied on an "army" of promoters that spread the word out about its weekly events. Soon this marketing approach expanded to include the design and printing of event flyers that would be distributed to all the local colleges in the region. Rapidly, others followed this approach and it became the standard of promoting in the Washington metropolitan region.
By 2002, it became obvious that web presence and emailing could be used by Glow to expand its marketing reach in DC nightlife and it did so with profound success. As technology evolved, the use of instant messaging and text messaging became an important marketing tool that Glow utilized to its advantage. Now as we approach the end of the decade, Glow once again is setting the standard by unveiling its Glow events website that will coalesce web 2.0 technologies such as Facebook, MySpace, Twitter, YouTube, blogosphere communities and digital streaming into one social network dedicated to the Electronic Dance Culture in the Washington Metropolitan region. In addition, Glow Events will start featuring exclusive interviews with its guest DJ's. These interviews will serve as a platform for Artists, DJ's and Producers to express their views on the changing nature of Electronic Dance Music. DC Nightlife Blog.
Often imitated, never duplicated, Glow is the definitive leader and voice of electronic music in the Nation's Capital. DC nightclubs, lounges and clubs will never be the same.
For information regarding upcoming events and concerts, or to view video feeds of past events, please visit us at Glow Nightclub DC.
###