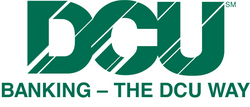 Throughout Carlo's career here, he has been an extraordinary leader who has taken the credit union to new heights in all areas.
Marlborough, MA (PRWEB) December 11, 2008
The DCU (Digital Federal Credit Union) Board of Directors announced the upcoming retirement of Carlo Cestra, President/CEO this spring and the selection of Jim Regan, DCU's long-time CFO, as his successor after a lengthy selection process.
Cestra, who announced plans of his retirement in late-2007, became DCU CEO in April 1995. During his tenure, DCU became the fastest growing large credit union in America for more than 10 years according to Callahan & Associate, a credit union consulting firm. The majority of that growth was driven by satisfied members who referred their friends and family to DCU. Membership grew from 67,000 in 1995 to more than 367,000 today.
Cestra was named Professional of the Year by the National Association of Federal Credit Unions in July 2006. He had served as CEO at AT&T Employees Federal Credit Union (Bedminster, NJ) and Suffolk Federal Credit Union (Suffolk, NY) before coming to DCU. In all, he has contributed nearly 40 years of service to the credit union movement.
Frank Branca, chairman of DCU's board of directors, praised Cestra's accomplishments on behalf of DCU's members. "Throughout Carlo's career here, he has been an extraordinary leader who has taken the credit union to new heights in all areas."
Said Cestra, "I'm proud to have been part of the DCU team these past 13 years, and have especially enjoyed working shoulder to shoulder with our Board and employees to improve the financial lives of our members." He added, "I am thrilled to leave DCU in such capable hands. Jim and I have worked as a team throughout my DCU career. The Board could not have made a better choice for our members."
"Jim has the proven leadership skill set, financial knowledge, background, and vision that will be pivotal in continuing DCU's extraordinary growth and success while exceeding the expectations of our members," said Frank Branca, Chairman of DCU's Board of Directors.
The DCU board of directors selected Regan to succeed Cestra after a one-year nationwide search that considered more than 700 candidates. Regan began his career at DCU in 1991 as an internal auditor, was promoted to vice president of finance in 1995, and finally senior vice president and chief financial officer in 1996. Regan currently oversees Finance and Accounting, Support Services, Information Systems, Risk Management, Human Resources, and fiVISION, a DCU subsidiary serving other credit unions.
"I am honored by the Board's confidence in my ability to build on Carlo's example and lead the DCU team in the service of our members," Regan said. "Our members can take comfort that the quality DCU service delivered by caring DCU people they have come to rely on will continue."
Regan is a certified public accountant, holds a Bachelor of Science degree in accounting from the University of Lowell (1988) and is a graduate of the CUES CEO Institute (2001). Prior to DCU, he was with Wolf & Company as senior accountant. Regan also serves as a member of the CUNA Accounting Task Force.
ABOUT DCU
DCU is a full-service, not for profit financial institution cooperatively owned by and operated for its members. Since being chartered in October 1979, DCU has been chosen as the credit union for employees and members of more than 800 companies and organizations along with their families. DCU has assets in excess of $4 billion and serves over 367,000 members in all 50 states. DCU has full-service branch offices in Massachusetts, New Hampshire, Georgia, and Colorado. With over 900 employees, DCU has been named one of the "25 Best Medium Companies to Work for in America" by the Best Places To Work Institute in 2004, 2005, 2006, and 2007.
###