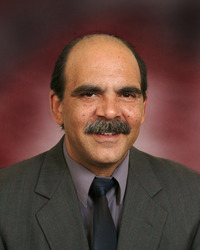 Tony has been an integral part of our team and instrumental to our overall success
Tampa, FL (Vocus) June 17, 2010
Anthony Caputo has been promoted to removables manager at DDS Lab. Mr. Caputo has over 30 years of experience as a dental technician, which includes specialized expertise in removable prosthetics. His experience in all stages of removable prosthetic fabrication enables him to ensure cases are planned and produced with optimal results for DDS Lab customers. He has formal training in all cast metal partials, flexible partials and full dentures including implants.
"Tony has been an integral part of our team and instrumental to our overall success," said Amy Ceresa, president of DDS Lab. "He's an expert in all aspects of removable prosthetics and stays up to date on the latest technologies and procedures. He will take our Removables Department to the next level from both a procedural and customer service perspective."
As a former laboratory owner and manager, Caputo gained detailed understanding of the denture and partial fabrication process including finishing, frameworks and training. He also served as a laboratory supervisor where he managed a team of 60 employees in the denture and cast metal frame departments and provided direct support to doctors.
DDS Lab (http://www.ddslabsolutions.com) is an NBC-certified full-service dental laboratory specializing in crown and bridgework, dentures, partials, implant restorations and attachments. DDS Lab brings together the essential elements of quality products, technology, value and partnership to bring dentists laboratory solutions that fit. The company is headquartered in Tampa, Florida.
###