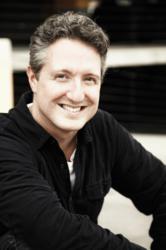 "It is not only our mission to educate and bring talent forward in the industry...it is our passion!" ~ David Barbour, Talent INC
Columbia, SC (PRWEB) October 11, 2012
Talent INC is a company that specializes in developing and placing talent in major markets such as New York and Los Angeles, as well as fashion markets internationally including Paris, Milan and Asia. This internationally recognized company has success stories that range from Supermodel Brooklyn Decker of Sports Illustrated and Battleship fame to Coy Stewart, of the new hit sitcom "Are We There Yet?" on TBS. The impressive credits that Talent INC alumni have accrued are Glamour, GQ, Abercrombie and Fitch, Cosmopolitan, Elle, Seventeen Magazine, Victoria's Secret, Project Runway, Beverly Hills 90210, One Tree Hill, Greys Anatomy, Just Go With It, Hunger Games, Homeland and many more.
DeAbreu Modeling is dedicated to providing talent with the many tools and experiences they will need to succeed in the modeling and acting industry. It is a large and competitive field in which a reputable agency and the knowledge they come equipped with are invaluable. The school is licensed by the SC Commission on Higher Education and classes are taught by acting and modeling instructors, each with vast experience in their respective fields of expertise. In the classes, talent learn protocol for future auditions and hone their skills with exciting lessons in improvisation, personal grooming and fitness, runway, commercial acting, scene study, and so much more. Talent INC and DeAbreu join forces provide these services to build the foundation for a lasting career.
David will be holding auditions, one day only, on Sunday, October 14 from Noon to 2pm (ages 4 to 12) and 2pm to 4pm (ages 13 and UP). All aspiring talent will perform for Mr. Barbour at DeAbreu Modeling Agency located at 921 Longtown Rd, Suite G, Columbia, SC 29229.
The audition is to seek out qualified performers to participate in the internationally acclaimed, Talent INC National Conference, now celebrating its 10th successful year. Those who are selected will be groomed to perform in front of the most influential Talent Agents, Managers, and Directors in the industry. The conference will take place on March 7th through the 10th, 2013 at The Hilton Walt Disney World Resort. Talent INC is a conference for serious actors, singers, models and dancers seeking to launch their careers to the next level.
Auditions are by appointment only and space is limited. To reserve your spot please contact Ken Robinson, Director of New Development / DeAbreu Modeling Agency, at 803-788-9051, Tuesday through Friday 11am to 6pm.
David himself started as a professional entertainer working for Paramount, Viacom, Opryland, and with many celebrities. David takes his experience as a former performer to educate up and coming talent and their families on the steps to start a career in acting, modeling, singing and dancing. David says, "It is not only our mission to educate and bring talent forward in the industry...it is our passion!"