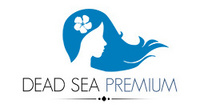 Our customers deserve the highest quality products from the Dead Sea
Rishon Letzion, Israel (PRWEB) February 2, 2009
The leading online store Dead Sea Premium, which is best known in the online cosmetic industry for its wide variety of low-price, high quality Dead Sea products, has announced the expansion of their storefront with more than a hundred products from leading Dead Sea cosmetic manufacturers "Care & Beauty" and "Mon Platin DSM".
The Dead Sea and its minerals are widely known for their proven therapeutic effects on our skin. Dead Sea minerals, Dead Sea salt and Dead Sea mud effectively help treatments of Psoriasis, Eczema, Acne & Cellulite amongst other skin problems.
"Our customers deserve the highest quality products from the Dead Sea" says Shlomo Kolomeisky, one of the founders of Dead Sea Premium - "and by constantly expanding our product line, we can offer a rich diversity of products to choose from, as well as different unique treatments using Dead Sea ingredients from each manufacturer".
One of the manufacturers Dead Sea Premium has started to work with, Care & Beauty or C&B in short, has been creating top-draw products since 1990 with a motto "Excellence above all". Care & Beauty cosmetics are very popular in Israel because of their competitive consumer-friendly prices and high quality production.
The company uses various essential oils along with Dead Sea minerals like potassium, calcium, bromine (this differentiates the Dead Sea from other saline water bodies which have only sodium in large chunks).
C&B currently offers over 90 Dead Sea products which include masks, peels, lotions, scrubs, moisturizers, creams, serums and much more.
Dead Sea Premium has started collaborating with another Dead Sea cosmetic company, Mon Platin DSM.
Mon Platin is widely known across Europe thanks to their hair cosmetics line, which is professionally used in hotel spas and beauty salons.
Created by scientists in Mon Platin laboratories, 'Dead Sea Mineral' (DSM in short)preparations are designed to enable women to benefit from today's most advanced cosmetic science using the ingredients and minerals from the Dead Sea in the privacy of their own homes.
Now Dead Sea Premium's customers have the opportunity to get the most out of Dead Sea's finest minerals, with state of the art products such as DSM's Sun Protection Cream, which was chosen as the number one Israeli cream in efficiency by the popular Israeli newspaper "Yediot Ahronot" and was praised for it's quality and fair price by the Israeli monthly women's magazine "LaIsha".
DSM's Skin Relief Cream effectively relieves Psoriasis and brings visible results by helping to remove the appearance of scars or marks. The cream brought forward great response from the crowd very early in its marketing life.
Another exclusive product from Mon Platin DSM is the Hair Growth Delaying After Shave which works to substantially delay facial hair growth. This product uses one of a kind formulas, and was welcomed warmly by the male customers in Europe.
In addition to the new partnerships, Dead Sea Premium has recently announced the opening of their affiliate program, which is considered one of the highest commission paying programs in the cosmetics niche. This program gives everyone a chance to partner up with Dead Sea Premium and receive commissions from sales through their website by referring customers using a unique affiliate link.
Dead Sea Premium promises high payouts, stating that there's a high percent of return customers as a result of great customer service.
"It is a delight to work with C&B and Mon Platin DSM, as it opens up new doors for skin treatments that our customers can use.
We are continuously growing thanks to our loyal customer base across the world. With an obligation to further expand Dead Sea Premium store, we will make more partnerships with leading cosmetic companies to keep our store the number one place to buy Dead Sea and Israeli cosmetics on the net." states Shlomo Kolomeisky.
###