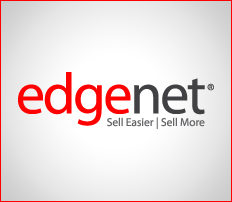 Milwaukee, WI (PRWEB) February 15, 2012
Edgenet's Craig Cervenka, known throughout powersports as a thought leader in the area of product content, will be presenting at the 2012 Dealer Expo.
Cervenka will call on his industry insight and intimate knowledge of product content in his presentation, "Navigating the World of E-Commerce." The presentation is scheduled for Friday, February 17, at 3:15; Saturday, February 18, at 12:00; and Sunday, February 19, at 11 AM.
Edgenet welcomes Dealer Expo attendees to meet Craig at booth 5167 and learn how Edgenet's technology is changing retail and the world of product search.
Edgenet's Ezeedata collects, scores, enriches product data and then feeds it directly to partners like the world's largest two search engines, who have both partnered with Edgenet to receive product enriched and formatted just for them.
ABOUT EDGENET
Edgenet is a technology company that provides applications and services to help companies sell easier and sell more.
A privately-held company with offices in Nashville, Atlanta, and Milwaukee, Edgenet leads the way in the areas of data services, guided selling and marketing solutions. Edgenet's products are used by top retailers, distributors, web sites and suppliers throughout the retail industry.
Consumers and businesses want details about your products. Edgenet organizes that product information to increase sales – like creating a solution that allows your website to guide visitors to the product that meets their needs, or creating a system we call the Edgenet Network which connects businesses which produce products, those that sell them, and the companies that distribute them.
The Edgenet Network provides unparalleled quality, breadth and value. Learn more about the Edgenet Network at http://www.edgenet.com
###