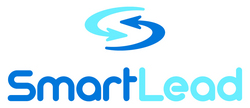 Cedar Rapids, IA (PRWEB) March 27, 2011
The AdTrack Corporation, a full-service lead management company, has introduced SmartLead Dealer Profile Manager, a self-service online system that enables a company's dealers to create, update or modify their dealership's profile information.
The AdTrack Corporation offers customized lead management systems, services and processes to smoothly and seamlessly manage sales leads from the moment the leads are generated, through qualification, ranking, nurturing and distribution to sales people or channel partners.
The SmartLead Dealer Profile Manager system provides companies with an easy way to ensure brand integrity and the accuracy of information that appears in their web site's dealer-locator search results. It eliminates the need for someone in the corporate office to maintain details in the dealer database.
"Dealer Profile Manager becomes the single database of record for all of a company's channel partners," said Dan Rogers, chief executive officer of The AdTrack Corporation.
A company can use the tool for oversight of dealers, including which ones receive leads, and for managing which dealers have access to different types of information.
It can also be used to manage which dealers are listed on SmartLead's Enhanced Dealer Locator, a new product that enables dealers to present information in a dealer locator web search about their business that goes beyond the basic address, phone number and web site URL. The expanded information can include descriptions of the dealer's offerings, as well as store hours, contact email, photos, maps and dealer logos.
"This new, robust dealer profile management system features a self-service approach that allows dealers to maintain information in their profile and in the manufacturer's dealer database," said Rogers. "Companies still have control over the information displayed in dealer locator search results. They decide which information they want dealers to list in a profile and which information they will allow dealers to edit. The ultimate benefit of the system is to help dealers sell more products."
The system is accessed through a new AdTrack Corporation product – a client portal that also provides secure, single sign-on access to AdTrack's web-based lead management products and dealer-marketing services, plus other manufacturer-specified web sites.
For more information about Enhanced Dealer Locator, Dealer Profile Manager and other dealer services offered by AdTrack, go to http://www.smartlead.com/pdfs/dealerservices/SmartLead-Dealer-Services.pdf.
###