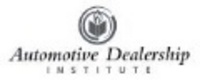 In fact, Becky facilitates all of ADI's in-store dealership consulting.
SCOTTSDALE, Ariz. (PRWEB) January 22, 2008
"The automotive industry is evolving so quickly, it's more important than ever for dealers to employ the most up-to-date methods available," says Mr. Gesualdo. "This means refreshing and updating the education of dealership personnel, from upper management to sales personnel on the floor."
This workshop is the result of the recent professional alliance between ADI and Chernek Consulting, Inc., a nationally respected dealership consultation company. "It's been a great experience working with Ms. Chernek and CCI," says Alan Algan, Executive Director and CEO of ADI. "In fact, Becky facilitates all of ADI's in-store dealership consulting."
The first day concentrated on interdepartmental cooperation, especially the transition between the Sales and Finance Departments. Day Two focused on the customer interview process, when the Finance Manager establishes a rapport with the customer. On the third day, participants honed their menu presentation techniques, which can significantly increase their customer acceptance ratio.
"The goal," says Ms. Chernek, "is to teach dealers to minimize liability while maximizing profits both in the front and back end."
Throughout the entire workshop, the focus was training dealership personnel to create consistent, effective dealership operations. At the same time, there was a strong emphasis on ethically practicing these new techniques. "It was a real world atmosphere," reports Finance Director Sandra Parks of Green's Toyota in Lexington, Kentucky. "The interaction and exchange of viewpoints between Ms. Chernek and the attendees was incredibly valuable."
Due to the overwhelming response, the Automotive Dealership Institute has announced the next dealership-exclusive workshop, Closing Tools & Increasing F&I Revenue, will take place May 20-22, 2008. Seating will be limited, so early registration is recommended. For more information, visit http://www.autodealerinstitute.com/auto-dealership-workshops.php.