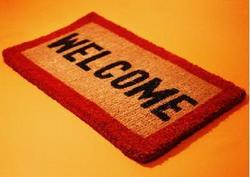 the new kid on the block
Norwalk, CT (PRWEB) February 14, 2008
Along with all the wrapping, carrying and packing up needed to leave a well-known place, moving to a new city or neighborhood has its own challenges. DealMax (SM), a premier membership discount program from Adaptive Marketing LLC, knows that being "the new kid on the block" can be a bit intimidating, but it's also sure that moving into a new space can be an adventure.
Getting to know the new community takes a bit of effort and some patience, since the routine of the whole family is altered and a new one has to be put in place. For the "old residents," new people represent a change as well; that's why they're usually curious and want to know more about the new family. Nonetheless, they're all going to share the neighborhood. So what to do to make this experience a smooth one for those involved?
Common sense and good people skills are a good way to start. Along with these, AP9*DealMax has put together a list of simple things both sides can do to make the transition a little easier:
The newcomers:

Break the ice. Introduce the family to next-door neighbors when they pass by or when they're outside and don't look busy doing something else.
Even if there's no time to stop and chat, wave and smile to new neighbors when you get the chance. This will make a wonderful first impression.
Get involved in the community. It's wise to do some research before moving into the neighborhood to see what kind of communal activities happen regularly. Joining a place of worship (church, synagogue, etc.) is also a great idea to get to know new people.
Be polite. Yes, it's good to know what goes on in the neighborhood, but asking too many questions can be considered rude. "Gossiper" is not a good label for new neighbors to acquire.
The neighbors:

Make newcomers feel welcome. It's a nice gesture to bring over water bottles or light snacks on moving day.
Provide neighborhood information. The location of a 24-hour pharmacy, the nearest bakery, pizza parlor or grocery store and even the closest beauty parlor are excellent tips to give new neighbors. Make a short list, and drop it off on a quick stop.
Provide a little bit of help. Offer to bring the packing boxes to the local recycling center or, if the newcomers have a pet, point out the other homes where there are dogs or other animals they can befriend.
Don't gossip. It's very bad taste to talk about the old homeowners or other people in the neighborhood. Let the newcomers form their own opinions.
AP9 DealMax members also make their move a lot easier by using their member-only benefits to save money. To minimize their costs while enjoying their new home, smart consumers look to DealMax.
About DealMax:
DealMax is a leading membership discount program offered by Adaptive Marketing LLC. Headquartered in Norwalk, Conn., Adaptive Marketing is a category leader in membership programs, bringing value direct to consumers through an array of benefits in healthcare, discounts, security, personal property and personals. Members may access their benefits at MyDealMax.com. With broad online and offline distribution capabilities, Adaptive Marketing offers its corporate client partners effective tools to enhance market presence, strengthen customer affinity and generate additional value through programs such as AP9*DealMax.
###