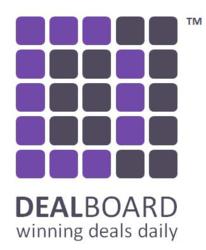 Sydney, Australia (PRWEB) January 07, 2013
Dealboard shipped out over 100,000 products in the last 12 months. Dealboard expects continued growth in 2013 as it continues to build operational efficiency. Dealboard has experienced exponential growth and is building it's customer service and supply chain teams to optimise efficiency.
Dealboard started in 2010 as an innovative daily deal site with local deals in 14 markets in Australia but after a pivot in January 2011 Dealboard shifted its focus and now exclusively sells products. Dealboard offers a wide variety of products, from household goods to technology to fitness equipment.
Dealboard is looking to expand its team and currently recruiting a number of strategic roles. We have expanded our customer service and logistics operations to address customer reviews and feedback.
About Dealboard.com.au
DealBoard offers extraordinary savings on popular products each and every day! We feature deals you need at amazing prices, making your life just a little bit easier!
Please visit our website and subscribe. Please also visit our Blog, http://www.dealboardstore.com