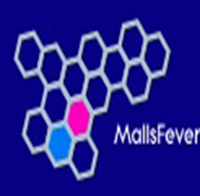 The idea for MallsFever.com struck me after I had purchased a new sofa at a store for full price, and later on found out my cousin purchased the same sofa for half of what I paid at a different location that was having a clearance sale. It struck me; the average person going to the mall probably doesn't know what is for sale that day
(PRWEB) August 29, 2007
It has happened to the every type of shopper imaginable. Seasoned mall shoppers and those that only go to the mall every once and again, they have all paid more for an item they purchased than they had to at one point or another. Most likely the overspending was a result of lack of information on finding a deal. A new website has launched aimed at informing shoppers of money saving deals before they hit the mall.
MallsFever.com is an easy new site for shoppers to navigate. It offers visitors free information on mall store sales and deals throughout America. The website, created by a graduate student, provides a search option for shoppers to visit pages on the site that displays their local mall store's sales and promotions.
"The idea for MallsFever.com struck me after I had purchased a new sofa at a store for full price, and later on found out my cousin purchased the same sofa for half of what I paid at a different location that was having a clearance sale. It struck me; the average person going to the mall probably doesn't know what is for sale that day," said MallsFever.com founder Fazim Mohammed.
As preshopping online becomes more and more popular, sites like MallsFever.com are bound to increase in the number of daily visitors they receive as shoppers are looking for deals and discounts before going to the mall.
"The beauty of MallsFever.com is that we provide comprehensive user submitted information on deals that can be found in the mall. This allows shoppers to share with others if they see a sale in their favorite store," said Mohammed.
There is no set policy for store to store pricing for most companies that are located within shopping malls. A popular clothing store may provide deals for a certain style of women's slacks at the location where women shop less, while the exact same store at another location on the other side of town might keep the item for sale at full price. It is for this reason a website like MallsFever.com is in such high demand.
About MallsFever.com
MallsFever.com currently profiles over a dozen state's shopping malls for deals and more. Shoppers can suggest a mall for the website to include, as well as browse the current listings of malls in their home state.
For more information on the site and to find out what is for sale in your local mall visit http://www.mallsfever.com
Contact Information:
Fazim Mohammed
fazim @ mallsfever.com
281-657-4519
###