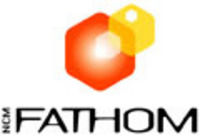 DEATH NOTE is a must-see for manga and anime fans of all kinds
CENTENNIAL, Colo. (PRWEB) May 5, 2008
Tickets for this special event are available at presenting theatre box offices and online. For a complete list of theatre locations and prices, please visit the http://www.FathomEvents.com event details page (theatres are subject to change).
Based on the supernatural action mystery manga series illustrated by Takeshi Obata, the DEATH NOTE live action feature takes manga fans into the world of Light Yagami, a student who finds the Death Note, a notebook dropped by a rogue Shinigami death god. Any human whose name is written in the notebook dies and now Light has decided to use the power of the Death Note to rid the world of evil. But when criminals mysteriously begin dying, the authorities send legendary detective L to investigate. Both Light and L believe to be on the side of justice and the two match wits trying to show exactly which of them is "good" and which is "evil."
Presented by National CineMedia's (NCM) Fathom and VIZ Pictures, Death Note appears on the big screen in high-definition with Cinema Surround Sound in more than 300 select AMC, Celebration! Cinema, Cinemark USA Inc., Clearview Cinemas, Georgia Theatre Company, Goodrich Quality Theaters, Kerasotes ShowPlace Theatres, National Amusements and Regal Entertainment Group movie theatres, as well as the Penn Cinema (Lititz, PA) through NCM's exclusive Digital Broadcast Network.
"DEATH NOTE is a must-see for manga and anime fans of all kinds," said Dan Diamond, vice president of NCM Fathom. "DEATH NOTE 'is a perfect fit for NCM Fathom's line-up of alternative in-theatre entertainment of all types - from anime, music concerts, extreme sports, comedy, children's programming, the Metropolitan Opera and more."
"DEATH NOTE is a riveting and critically acclaimed drama that we are thrilled to bring to fans across the country during this special two-night event," said Seiji Horibuchi, president and CEO of VIZ Pictures.
The DEATH NOTE manga and animated series have become extremely popular domestically. The 37-episode animated series is seen by millions each week on cable broadcast and the series is also distributed on DVD by VIZ Media (rated T+ for Older Teens). For more information on DEATH NOTE the movie, please visit http://www.deathnotefilms.com
About National CineMedia, Inc.
NCM LLC operates the largest digital in-theatre network in North America through long-term agreements with its founding members, AMC Entertainment Inc., Cinemark USA Inc. (NYSE: CNK) and Regal Entertainment Group (NYSE: RGC), the three largest theatre operators in the U.S., and through multi-year agreements with several other theatre operators. NCM LLC produces and distributes its FirstLook pre feature program; cinema and lobby advertising products; comprehensive meeting and event services and other entertainment programming content. NCM LLC's national network includes over 15,250 screens of which over 13,200 are part of the company's Digital Content Network (DCN). NCM LLC's DCN covers 169 Designated Market Areas(R) (49 of the top 50). During 2007, approximately 542 million patrons attended movies shown in theatres owned by the NCM LLC founding members (excluding Loews). National CineMedia, Inc. (NASDAQ: NCMI) owns a 43.6% interest in and is the managing member of NCM LLC. For additional information, visit http://www.ncm.com or http://www.FathomEvents.com.
About VIZ Pictures, Inc.
Based in San Francisco, CA, VIZ Pictures, Inc. distributes Japanese live-action films and DVDs, with particular focus on Japanese "kawaii (cute) and cool" pop culture. VIZ Pictures approaches each release from a J-pop fan's point of view to serve manga and anime generation in North America. VIZ Pictures titles include TRAIN MAN: DENSHA OTOKO, LINDA LINDA LINDA, THE TASTE OF TEA, and PING PONG. The company will continue to offer the hottest visual entertainment straight from the "Kingdom of Pop" for audiences of all ages in North America. VIZ Pictures, Inc. is an affiliate of VIZ Media, LLC, the San Francisco-based leading U.S. publisher of Japanese manga (comics) and merchandise licensor of Japanese animation such as the popular "NARUTO" animated TV series. For more information please visit http://www.viz-pictures.com
(C) 2006 VIZ Pictures, Inc
About VIZ Media, LLC
Headquartered in San Francisco, CA, VIZ Media, LLC (VIZ Media), is one of the most comprehensive and innovative companies in the field of manga publishing, animation and entertainment licensing of Japanese content. Owned by three of Japan's largest creators and licensors of manga and animation, Shueisha Inc., Shogakukan Inc., and Shogakukan Production Co., Ltd. (ShoPro Japan), VIZ Media is a leader in the publishing and distribution of Japanese manga for English speaking audiences in North America and a global licensor of Japanese manga and animation. The company offers an integrated product line including, magazines such as SHONEN JUMP and SHOJO BEAT, graphic novels, videos, DVDs, audio soundtracks and develops and markets animated entertainment from initial production, television placement and distribution, to merchandise licensing and promotions for audiences and consumers of all ages. Contact VIZ Media at 295 Bay Street, San Francisco, CA 94133; Phone (415) 546-7073; Fax (415) 546-7086; and web site at http://www.VIZ.com.