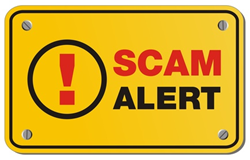 "This is not a profit-based initiative," he said. "This is a way for us to give back to the community and help people. Nobody should get scammed when they are at their most vulnerable."
Houston, TX (PRWEB) June 20, 2014
DeathCertificates.us.org has assembled a team dedicated to learning about funeral-related scams and educating the public on how to avoid them, the company said yesterday.
"We were looking for a way to better serve the community," a DeathCertificates.us.org spokesman said. "We wanted to find a way to provide them with articles that would be both valuable and helpful. After doing some research, we discovered that many people get scammed after a loved one dies. We decided our focus would be on how to help people prevent that."
The dedicated DeathCertificates.us.org team will use their social media channels and blog to educate the public, he said.
"What we are going to do is have the team research how different scams work," he said. "Then they will write an article explaining how to recognize each type of scam and what to do to avoid become a scam victim. The good news is that there are a lot of red flags anyone can pick up on when it comes to funeral scams, so we think that once people have the information they will be able to protect themselves."
There will be no additional charge for the articles, he said.
"This is not a profit-based initiative," he said. "This is a way for us to give back to the community and help people. Nobody should get scammed when they are at their most vulnerable."
About DeathCertificates.us.org:
DeathCertificates.us.org is the top online resource for accessing death and obituary records in the United States. With over thousands of records to search through, DeathCertificates.us.org makes finding any death record simple and efficient. Visit DeathCertificates.us.org today to chat with a live representative, call 1-855-674-7444, or email manager(at)DeathCertificates(dot)us(dot)org with any questions or concerns.