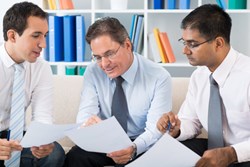 DeathReports.org will announce the results of the review in the coming weeks.
Denver, CO (PRWEB) December 05, 2013
DeathReports.org is putting together a team to review the questions, concerns, and complaints customers have had since their website launch, the company said yesterday.
"Phase one of our launch was getting our site up," a DeathReports.org spokesman said. "Phase two was launching our social media presence. This review is the third phase of our launch cycle, and will help us improve our service in the future."
DeathReports.org said the company is well aware that anytime there is a website launch there are questions and concerns from new and potential customers, and feels the review is the best way for them to address them.
"We are sure there were some launch glitches that need to be addressed," he said. "But until we do a review to see what patterns there are, we won't know what those glitches are or how to fix them. This review will give us that mission-crucial information."
During the review, the team will go through each and every complaint, question, and concern looking for patterns, the DeathReports.org spokesman said.
"We will address each and every one of them and do what we can to put fixes into place," he said. "We will also look for positive comments from customers in order to learn what we are doing right."
DeathReports.org will announce the results of the review in the coming weeks, he said.
"We'll also have more news about our launch process," he said.
AboutDeathReports.org:
DeathReports.org is an online source for public records that specializes in delivering the most comprehensive death reports in North America. Generating hundreds of customers daily,DeathReports.org prides itself on providing the highest degree of customer service and report accuracy. Visit DeathReports.org today to chat with a live representative, call 1-877-202-9181, or email Manager(at)DeathReports(dot)org with any questions or concerns.