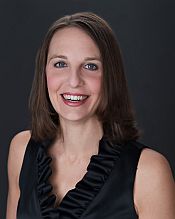 Deb Palacio is an outstanding example of Union County's women entrepreneurs. She is a smart, pragmatic business person who believes in giving back to the community.
Cranford, NJ (PRWEB) March 04, 2012
WebUndies.com, a Union County-based Internet retailer, is proud to announce that Deborah Palacio, WebUndies managing partner, has been awarded the 2012 Union County Women of Excellence Award for Entrepreneurship. She will receive her award at the 20th Annual Women of Excellence dinner on March 23, 2012 at The Westwood in Garwood, NJ.
Candidates are nominated based on their achievements and the impact of their work on the County of Union in areas including business, and community service. "I nominated Deb because she is an outstanding example of Union County's women entrepreneurs," says Loraine Kasprzak, managing director of Westfield-based Advantage Marketing Consulting Services. "She is a smart, pragmatic business person who believes in giving back to the community."
For Palacio, starting WebUndies.com was all about the opportunity to do something few were doing: build a company and still be a full-time mom. She was expecting her first child and working long hours as a department manager at Nordstrom when she realized the Internet offered opportunities to sell products without having a physical storefront. Inspired by a mall kiosk selling novelty boxer shorts, Palacio decided to sell kitschy, fun boxers online.
"Friends laughed when Deb started her business. 'You're selling what???' was the typical comment," notes WebUndies partner Terri Hunsinger. "Deb took a risk starting WebUndies in 1999 as an Internet-only business at a time when few retailers were selling online. She saw the potential and ran with it, and today WebUndies is a $1.8 million business, employing 12 people."
"Deb employs local women who desire to be both wage earners and mothers who are available to their children," adds Hunsinger. "The positions they hold at WebUndies offer these women the opportunity to develop skills and be valuable contributors to a growing business; yet have the flexibility they need have to time off over school breaks, when children are sick, and to be at the school door for pickup."
About the Women of Excellence Awards
The Women of Excellence awards are given annually by the Union County Commission on the Status of Women to recognize and honor distinguished women such as Palacio for their accomplishments in the community. These women are an integral part of the community and are positive examples of dedication and strong leadership. There were 10 award categories this year, including entrepreneurship, youth leadership, community service, and lifetime achievement.
About WebUndies.com
WebUndies.com went online in 1999 as a specialty retailer focusing on licensed novelty boxer shorts with about 15 designs. Since then the company's product offerings have expanded and now exceed 2,000 styles. WebUndies.com also stocks lounge pants, robes and t-shirts for men; boxer shorts, lounge pants and pajamas for children; and panties, pajamas and lounge pants for women. Popular product lines include the Simpsons, Superman, Batman, Hello Kitty, SpongeBob Squarepants, Snoopy and Peanuts. The company's website is WebUndies.com which is accessible as both a web and mobile site. Advance notice of new products and specials is available on facebook.com/fununderwear.
WebUndies.com has been a top holiday seller on Amazon.com for the past two years. The company has been WebUndies.com has been featured on CNN Headline News, MSNBC.com, and The Howard Stern Show; as well as Playboy, Cosmopolitan, and Maxim magazines; US Weekly, Star, Rolling Stone, Men's Journal, and many other regional and international publications. The company also gets frequent mentions in blogs for unique and affordable products.
The company also offers affordable custom printing services for customers who are running fundraisers or events. WebUndies.com can imprint boxers, lounge pants, blankets, hospital scrubs and more. Bulk pricing is available for orders of 36 units or more. This option is very popular for Boxer Bingo events held as part of high school "Project Graduation".
###