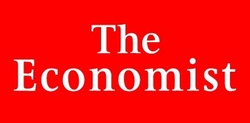 NEW YORK (PRWEB) July 11, 2008
The proposition will be debated over the course of two weeks from July 8 to July 18, 2008. The Economist encourages anyone interested in the topic to join the conversation, contribute opinions and cast a vote for or against the proposition. The winner will be decided by popular vote on Friday July 18, 2008.
"Politicians and the media alike have attributed increased outsourcing and the loss of jobs in rich countries to rising global giants such as China and India who offer quality labor with a cheaper price tag. Fear among the everyday worker may be on this rise, but has competitiveness been affected? Are workers in rich countries more or less competitive today due to outsourcing? This debate addresses this question and provides insight into the future of work in the global marketplace," said Mathew Bishop debate moderator and Chief Business Writer/US Business Editor, The Economist.
-- Arguing for the Proposition: Jacob Funk Kirkegaard, Researcher at Peterson Institute for International Economics, a private, nonprofit, nonpartisan research institution devoted to the study of international economic policy.
  -- Arguing for the Opposition: Lynda Gratton, Professor of Management Practice at London Business School, one of the top business schools in the world.
  -- Guest Participants:
-- Allan Schweyer, President and Executive director, Human Capital Institute and Author of Talent Management Systems (Wiley&Sons, 2004)
-- Debra van Opstal, Senior Vice President, Council on Competitiveness
-- Prof. Richard Freeman, Harvard University and London School of Economics
-- Kent Hughes, Director, Program on Science, Technology, America and the Global Economy, Woodrow Wilson Center
-- Dr. Rudolf Thurner, President, European Association for Personnel Management (EAPM)
-- Dr. David Ang, Executive Director, Singapore Human Resources Institute (SHRI)
  Links to Archived Debates: -- Debates 1-3: Technology and Education, the Digital Divide and Social Networking
-- Debate 4: Privacy and Security - Can security be established without the erosion of personal privacy?
-- Debate 5: Information Overload - Does technology simplify our lives?
-- Debate 6: Regulation Business and Financial Risks - Have governments made things worse?
-- Debate 7: China and The Olympics - Was awarding the Olympics to Beijing a mistake?
-- Debate 8: Corporate Sustainability - Would corporations be as focused on their carbon footprint without outside pressure?
The Economist Debate Series is an open community forum – no paid subscription is necessary and anyone can participate.
About The Economist (http://www.economist.com)
The Economist offers timely reporting, concise commentary and comprehensive analysis of global news in its weekly magazine and online at economist.com. With objective authority, clarity and wit, The Economist presents the world's political, business, scientific, technological and cultural affairs and the connections between them. Edited in London since 1843, The Economist has a worldwide print circulation of more than 1.3 million and 2.5 million monthly visitors to Economist.com.