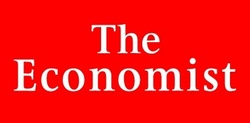 NEW YORK (PRWEB) July 29, 2008
The proposition will be debated over the course of two weeks from July 29th to August 8th 2008. The Economist encourages anyone interested in the topic to join the conversation, contribute opinions and cast a vote for or against the proposition. The winner will be decided by popular vote on Friday August 8th 2008.
"When food prices rise, people are quick to fear the worst for the economy — and for the poor in particular. But is it possible that some good could come from this experience? Can the benefit to farmers help the wider economy? Can developing economies become agriculturally self-sustainable if price rises encourage the development of genetically modified food that can be grown safely, cheaply and easily almost anywhere? And are the shorter-term pains associated with planting biofuel crops worth the long-term gains of reduced transportation and food costs? While we can never overlook the grave situation posed by rising food prices, we hope to dissect the issue and view it from fresh perspectives to see if it can have a positive impact," said John Parker, debate moderator and Globalisation correspondent, The Economist.
Arguing for the proposition: Homi Kharas, senior fellow, Global Economy and Development, Wolfensohn Center for Development at the Brookings Institution, a nonprofit public policy organisation devoted to conducting high-quality, independent research, and to use it to advance innovative, practical public policy recommendations. Arguing for the opposition: Joachim von Braun, director-general at the International Food Policy Research Institute (IFPRI), an organisation devoted to finding sustainable solutions for ending hunger and poverty. Throughout the course of the two-week debate, expert guest participants will lend perspectives to the lively discussion, including the following.
-- Guest participants
-- Papa Seck Abdoulaye, Director-general, Africa Rice Center
-- Neil Parish, chairman, European Parliament's Agriculture Committee
-- Paul Roberts, author, The End of Food
-- Valerie Guarnieri, Director of Programme Design and Support, United Nations, World Food Programme (WFP)
Links to archived debates:
Debates 1-3: Technology in Education, University Recruiting and Social Networking Debate 4: Privacy and Security—Can security be established without the erosion of personal privacy? Debate 5: Information Overload—Does technology simplify our lives? Debate 6: Regulating Business and Financial Risks—Have governments made things worse? Debate 7: China and the Olympics—Was awarding the Olympics to Beijing a mistake? Debate 8: Corporate Responsibility—Would corporations be as focused on their carbon footprint without outside pressure? Debate 9: Workforce Talent 2020—Is the competitiveness of workers in today's rich countries in permanent decline? The Economist Debate Series is an open community forum. No paid subscription is necessary and anyone can participate.
About The Economist (http://www.economist.com)
The Economist offers timely reporting, concise commentary and comprehensive analysis of global news in its weekly magazine and online at economist.com. With objective authority, clarity and wit, The Economist presents the world's political, business, scientific, technological and cultural affairs and the connections between them. Edited in London since 1843, The Economist has a worldwide print circulation of more than 1.3 million and 2.5 million monthly visitors to Economist.com.