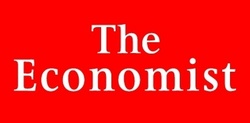 NEW YORK (PRWEB) August 19, 2008
The proposition will be debated over the course of two weeks from August 19 to August 29, 2008. The Economist encourages anyone interested in the topic to join the conversation, contribute opinions and cast a vote for or against the proposition. The winner will be decided by popular vote on Friday August 29, 2008.
"The world today is confronted by the interrelated threats of geopolitical crisis, economic shock and climate impacts posed by the needlessly dirty and inefficient use of fossil fuels. With only a handful of functional but costly alternative energy sources available, a clear and viable solution to our energy crisis has yet to emerge. As the best and brightest rush to find a new solution to the growing problem, is it possible that the answer already exists? Do recent cost reductions brought on by improvements in wind and solar power prove that they are ready for primetime? Is clean coal truly clean? And can we accept the promise of safe nuclear energy if it means developing more and possibly quite expensive new nuclear power plants? If not, should we focus on developing new technologies that expand the world's energy portfolio? Or is it just possible that investments in efficiency and other demand-side measures could lead to a reduction in our global energy consumption enough to sustain current fossil fuel reserves? Join us for our eleventh online debate as we explore both sides of the issue and hope to make sense of the heated claims and counter-claims," said Vijay V. Vaitheeswaran, debate moderator and correspondent, The Economist.
Arguing for the proposition: Dr. Joseph Romm, Senior Fellow, Centre for American Progress, a nonpartisan research and educational institute dedicated to promoting a strong, just and free America that ensures opportunity for all.
Arguing for the opposition: Peter Meisen, Founder, President and Director, Global Energy Network Institute (GENI), a non-profit research and education organisation founded in 1991 to conduct research and to educate world leaders and the public about the critical viability of the interconnection of electric power networks between nations and continents, with an emphasis on tapping abundant renewable energy resources.
Throughout the course of the two-week debate, expert guest participants will lend perspectives to the lively discussion, including the following:
August 20 – Michael Eckhart, President, American Council on Renewable Energy August 21 – Katie Fehrenbacher, founding editor, GigaOM's Earth2Tech August 25 – Makito Takami, Chief representative of Washington DC Office, New Energy and Industrial Technology Development Organization (NEDO) Links to archived debates:
Debates 1-3: Technology in Education, University Recruiting and Social Networking Debate 4: Privacy and Security—Can security be established without the erosion of personal privacy? Debate 5: Information Overload—Does technology simplify our lives? Debate 6: Regulating Business and Financial Risks—Have governments made things worse? Debate 7: China and the Olympics—Was awarding the Olympics to Beijing a mistake? Debate 8: Corporate Responsibility—Would corporations be as focused on their carbon footprint without outside pressure? Debate 9: Workforce Talent 2020—Is the competitiveness of workers in today's rich countries in permanent decline? Debate 10: Food Prices—Is there an upside for humanity in the rise of food prices? The Economist Debate Series is an open community forum. No paid subscription is necessary and anyone can participate.
About The Economist (http://www.economist.com)
The Economist offers timely reporting, concise commentary and comprehensive analysis of global news in its weekly magazine and online at economist.com. With objective authority, clarity and wit, The Economist presents the world's political, business, scientific, technological and cultural affairs and the connections between them. Edited in London since 1843, The Economist has a worldwide print circulation of more than 1.3 million and 2.5 million monthly visitors to Economist.com.