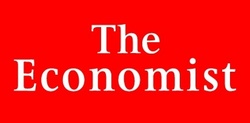 NEW YORK (PRWEB) September 9, 2008
The proposition will be debated over the course of two weeks from September 9th to September 19th 2008. The Economist encourages anyone interested in the topic to join the conversation, contribute opinions and cast a vote for or against the proposition. The winner will be decided by popular vote on Friday September 19th 2008.
"Russia's recent display of military power in Georgia caused a wave of concern about the resurgence of Russian assertiveness. Is Russia's objective to upset international order or is it merely reacting to a widening influx of American influence in neighbouring countries? As diplomatic strains between America and Russia rise to a level not seen since the cold war, the world sits and waits as leaders of the Western world scramble to find appropriate responses. Is this the dawn of a new cold war? Will the EU unify and take the diplomatic lead? Will America stand up to Russia to preserve world order at any cost? Today's Russia is vastly different from that of yesterday. Join us as we shed light on the issues, conflicts and potential resolutions in this geopolitical hotbed," said Robert Lane Greene, the debate moderator and international correspondent for The Economist.
Arguing for the proposition: Anne-Marie Slaughter, Dean, Woodrow Wilson School of Public and International Affairs and the Bert G. Kerstetter '66 University Professor of Politics and International Affairs, Princeton University.
Arguing for the opposition: Dmitri Trenin, Deputy Director, Senior Associate, Foreign and Security Policy, Carnegie Moscow Center, a private, non-profit organization established in 1993 and dedicated to advancing co-operation between nations.
Throughout the course of the two-week debate, expert guest participants will lend perspectives to the lively discussion, including the following:
September 10th. Marshall Goodman, Kathryn Wasserman Davis Professor of Russian Economics (Emeritus), Wellesley College and Senior Scholar, Davis Center, Harvard University. September 11th. David Axe, freelance war correspondent and blogger, Wired.com's Danger Room September 15th. Stephen J. Blank, Research Professor of National Security Affairs, Strategic Studies Institute of the US Army War College September 16th. Edward Verona, President & CEO, US-Russia Business Council Links to archived debates:
Debates 1-3: Technology in Education, University Recruiting and Social Networking Debate 4: Privacy and Security—Can security be established without the erosion of personal privacy? Debate 5: Information Overload—Does technology simplify our lives? Debate 6: Regulating Business and Financial Risks—Have governments made things worse? Debate 7: China and the Olympics—Was awarding the Olympics to Beijing a mistake? Debate 8: Corporate Responsibility—Would corporations be as focused on their carbon footprint without outside pressure? Debate 9: Workforce Talent 2020—Is the competitiveness of workers in today's rich countries in permanent decline? Debate 10: Food Prices—Is there an upside for humanity in the rise of food prices? Debate 11: Global Energy Crisis – We can solve our energy problems with existing technologies today, without the need for breakthrough innovation. The Economist Debate Series is an open community forum. No paid subscription is necessary and anyone can participate.
About The Economist (http://www.economist.com)
The Economist offers timely reporting, concise commentary and comprehensive analysis of global news in its weekly magazine and online at economist.com. With objective authority, clarity and wit, The Economist presents the world's political, business, scientific, technological and cultural affairs and the connections between them. Edited in London since 1843, The Economist has a worldwide print circulation of more than 1.3 million and 2.5 million monthly visitors to Economist.com.