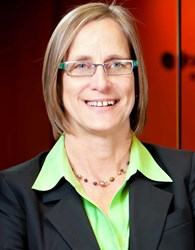 (PRWEB) October 31, 2013
Congratulations to Johnson Lambert's Managing Partner, Debbie Lambert for being selected by the AICPA to receive its Sustained Contribution Award.
The American Institute of CPAs (AICPA) selected 18 CPAs to receive this distinguished award. The Sustained Contribution Award recognizes members who have contributed measurably to the AICPA and the accounting profession through volunteer service. All recipients have served on an AICPA volunteer group for 20 years or more, and at one time have led a committee, task force or resource panel within the organization.
Debbie Lambert has served on more than 10 different AICPA groups including the Board of Directors (Audit Committee Chair), the Auditing Standards Board (Chair) and as a member of the Insurance Expert panel of the AICPA.
About Johnson Lambert LLP:
Johnson Lambert is a multi-office CPA and Consulting firm. Johnson Lambert clients benefit from their dedication to delivering external audit and tax services to distinct industry niche markets with unmatched technical excellence and quality of service. Key to Johnson Lambert's success is their culture that attracts, develops, values and provides outstanding opportunities to their exceptional personnel.