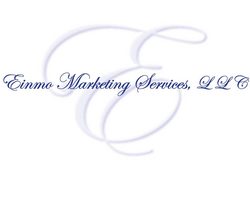 deep pockets and nerves of steel
Orlando, Fla. (Vocus) October 20, 2009 -
Debi Einmo, author of the new release Don't Bid! Insider Secrets for Small Business to Benefit from Government Spending, has been invited to attend the National Publicity Summit in New York City, October 21-24, 2009.
Einmo will attend this private, closed-door Summit to meet over 120 producers, writers and journalists from America's top media outlets such as CNN, The Today Show, Fox News, Ladies Home Journal, Dateline NBC, Newsweek, The Washington Post and TIME magazine. While her first book, Don't Bid!, instigated the National Publicity Summit's request for her attendance at this rare media opportunity, it was news of her second book, A Woman In Iraq Where Terror Was Just Another Day At The Office, that ignited the media's interest.
"I was thrilled to be invited to present to such a prestigious group of producers and writers," says Einmo, "And astonished that my three-year-experience in Iraq has piqued everyone's interest. It will be my honor to share a glimpse of life in Baghdad with the media and my fellow attendees".
The National Publicity Summit is held twice a year in New York City. Organizer Steve Harrison says, "New York is the media capital of the world and where most producers are located for the major networks."
This event is invitation-only and selects experts and industry professionals tantamount to Debi Einmo in their respective fields. With over 120 media represented, and less than 100 invitees, America's most influential media outlets will be outnumbering the attendees, underlying the importance of meeting the top journalists and producers face-to-face. The National Publicity Summit has been a breakthrough event for previous attendees to be recognized and many have been featured on ABC's The View, MSNBC, Fox News Channel, 60 Minutes, as well as landing articles in TIME magazine, People magazine, New York Post, and many more.
About Debi Einmo
Einmo Marketing Services focuses on small businesses who wish to dive into the government contracting waters, but lack the "deep pockets and nerves of steel" Einmo says is needed to win prime contracts. As a result, she assists companies in their pursuit to subcontract with corporate giants. Einmo is a sought-after speaker, whose presentations on the subject have won accolades from small business associations around the USA.
Contact
Bonnie Russell, Publicity Manager (425) 280-4516
Visit: http://www.dontbid.com.
###