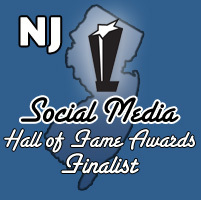 Social Media is only as powerful as the user behind it. I am very honored to be in the company of some of New Jersey's most powerful users.
Point Pleasant Beach, NJ (PRWEB) April 22, 2010
Deborah Smith, a professional Social Media consultant and trainer from Point Pleasant, New Jersey has been named as a finalist in the New Jersey Social Media Hall of Fame. Ms. Smith began using social media in 1999, when she launched the first of many websites under her company Parents with Nannies, Inc. Before the founder of Facebook was graduating High School, Ms. Smith put the precursors to Social Media to work for her own business and quickly realized the power behind the tools. Chat rooms, email groups and message boards were the platforms of the day and helped demonstrate just how social media marketing could work for a small business.
Today, Ms. Smith operates several social media accounts for her businesses. NannyIsland.com is a social network on the Ning platform that was created for professional nannies all over the world. The network is now two years old and has over 800 members. Her food and dining blog, JerseyBites.com was launched in 2007 and was recently featured in the New York Times. A popular destination for both at home cooks and "foodies" the blog welcomes over 8000 unique users every month. Ms. Smith markets Jersey Bites on Twitter under the handle @jerseybites where she has over 3000 followers and through the Jersey Bites Facebook Fan page which has over 700 fans. Jersey Bites is now expanding to hyper-local blogs for each county in New Jersey and picking up regional editors to cover food news and restaurant reviews.
Her consulting career began two years ago with small workshops and private training sessions for area businesses. She shares her social media marketing experiences and advice on her blog DeborahLSmith.com. Deborah is a Certified LinkedIn Trainer through Integrated Alliances and Certified Inbound Marketer through Hubspot.com.
The Inductees into the NJ 2009 Social Media Hall of Fame will be selected by popular vote through the obvious channels, Twitter, Facebook and LinkedIn. Voting ends April 25, 2010.
###