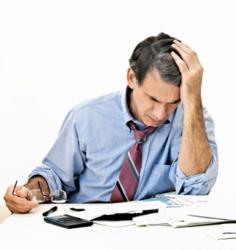 Loans.net can help you obtain an easy debt consolidation loan.
New York, NY (PRWEB) April 05, 2013
Minority applicants are facing an ever-increasing burden of debts and yet there is no significant emphasis on working with this under-served population. In an effort to assist minorities, Loans.net launched special programs for debt consolidation loans. Although the loan packages are not very different from their traditional counterparts, the service is unique.
Most of the emphasis on these programs would be on providing strong customer support in multiple languages. Minorities are aware of the importance of debt consolidation loans but simply did not have the tools to help them with their unique needs and challenges.
In an effort to extend assistance to this niche population, Loans.net launched a three-fold initiative that would focus on developing relationships with lenders who specialize in offering multi-language services, expanding its network so that minorities can find the right assistance, and developing a powerful support team that would be capable of assisting callers in multiple languages.
The effort has been successful thus far and thousands of new customers are signing up for this program. "We are keen to assist those who want to help themselves. Offering debt consolidation loans allows borrowers to simplify their debt burden and create strategic repayment plans to get out of debt sooner. When we empower them with a multilingual support team, we take away the biggest barrier that hinders communication lines," says Yonni Rossa, CEO of Loans.net.
"I was reeling under the pressure of thousands of dollars in debt. Asking friends and family members was impossible and I finally turned to Loans.net for assistance. Since I could not speak English very fluently, a friendly service representative worked with me during the application process. I was so grateful to have someone explain the intricacies of this process," says Mario, who recently utilized Loans.net debt consolidation loan services.
Loans.net was created over fifteen years back with the sole mission of helping borrowers reclaim their financial freedom and take advantage of a variety of loan programs for emergency financial needs. Since its inception, the company has assisted tens of thousands of customers and has facilitated millions of dollars in loan transactions.
All customers need to do is complete a simple online quote request and Loans.net's internal systems take care of the rest. Within seconds, multiple lenders start working with the borrower to create customized loan programs that are focused on providing low interest loans for practically every individual and business need. The team at Loans.net is recognized for its outstanding service, strong customer orientation, and unique relationships with the lender community at large.
The company's founder Yonni Rossa, is considered a "loans wizard" by many in the industry. Under his oversight, the organization has progressed from a one-man operation to an extremely large loans marketplace that benefits both borrowers and lenders.
For more information and to obtain a debt consolidation loan quote, visit http://www.loans.net/debt_form.html.