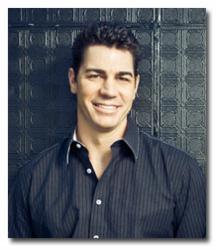 I believe we all have the ability to take control of our personal finances, design our lives, reduce our debt and fulfill our financial dreams. It just takes a few skills and practice.
Rancho Santa Margarita, CA (PRWEB) December 21, 2012
"Fiscal cliff" are two of the most spoken words in the media today. Whether the country falls off that cliff or not, a brand-new free video training helps individuals avoid their own fiscal cliff and learn to find financial freedom. Developed by John Spencer Ellis, fitness and personal development guru, and a variety of coaches, the online training at http://johnspencerellis.com/video-how-to-get-out-of-debt-save-money-invest-reduce-taxes-and-create-your-financial-freedom/ helps people get out of debt, save more money, invest in the future, reduce taxes and enjoy greater financial freedom.
"We can all make a change and go after what we really want in life. By using some successful strategies, you can also save more and make more money by doing what you love," said Ellis, founder of John Spencer Ellis Enterprises, a fitness and personal development company. "I'm thrilled to bring together the best in the business to offer their top tips for financial freedom and creating a love you will love."
In addition to Ellis, coaches offering free advice on success are:
Jairek Robbins, who earned the Congressional Award Gold Medal at age 23. He has developed a revolutionary approach for accelerating results for businesses in different industries and maximizing performance and organizational success. Robbins focuses on "living your passion and taking action now."
Topher Morrison is an expert in mass communication recognized for his columns on leadership. Morrison offers life lessons on learning, spending habits, making mistakes, goal-setting, keeping net-worth separate from self-worth and more.
Dr. Robi Ludwig, a nationally recognized psychotherapist and award-winning reporter who hosted TLC's "One Week to Save Your Marriage" and regularly contributes to the Today Show, CNN, Headline News, The Fox News Channel and TruTv. Ludwig discusses people's fear of talking about money, life satisfaction, and understanding money and personal relationships.
Ryan Lee's life mission is "to help as many people as possible to live a better life." In addition to being a published author, Lee has an empire of health and nutrition as well as software and membership websites. In his discussion with Ellis, Lee says, "if I can do it, you can do it. All you have to do is invest your time. But you are going to have to work."
Sam Bakhtiar, a successful fitness business owner, entrepreneur and coach manages a variety of online and live fitness events. Bakhtiar recommends taking care of your finances the same way you take care of your health with regular and diligent planning and focus.
Joanne Garneau developed Financial Strength Builder™ (FSB) in response to the growing need for basic sound financial practices, a return to financial well-being and the ability to realize one's dreams while providing for the future. "It should be a simple concept: You don't spend more than you make. But it seems to be more difficult than that," Garneau added, explaining the need for frank discussions on credit, wealth, the difference between good debt and bad debt, savings and financial basics.
Rocco Castellano has appeared in the Emmy winning TV show "Made" and made numerous TV appearances and offers information on creating a personal brand and "the blue-collar mindset." This mindset means you make specific decisions based on emotion, fear and shame, which is limiting when it comes to finances and personal success.
Ben Putman is a Certified Public Accountant (CPA) and Certified Financial Planner™ (CFP®), Certified Divorce Financial Analyst (CDFA), Personal Financial Specialist (PFS) with well-rounded financial expertise. Putman offers tips on reducing taxes and increasing assets in his discussion with Ellis.
Each short interview offers a variety of easy-to-use and effective tips for finding financial freedom in the new year and the long term. The free video training is now available at http://johnspencerellis.com/video-how-to-get-out-of-debt-save-money-invest-reduce-taxes-and-create-your-financial-freedom/.
About John Spencer Ellis Enterprises
John Spencer Ellis Enterprises is a solutions provider for fitness and coaching professionals around the world, providing education, turn-key business programs, coaching and resources for new and advanced fitness and coaching professionals. For more information about John Spencer Ellis Enterprises or to watch the video on running a successful nutrition or wellness business, please visit http://johnspencerellis.com/video-how-to-get-out-of-debt-save-money-invest-reduce-taxes-and-create-your-financial-freedom/.