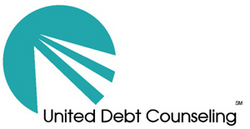 Many unscrupulous companies charged large upfront fees and outrageous monthly fees to consumers. Debt settlement is a great tool for those in debt, but it's important that potential clients work with a company that actually helps them
Ft. Lauderdale, FL (Vocus) October 18, 2010
Many Americans struggling with debt have turned to debt settlement companies for relief. More new regulations instituted by the Federal Trade Commission designed to crack down on large upfront fees within the debt settlement industry take effect this week, but industry experts warn that many debt settlement companies have not yet begun to comply with the new rules. United Debt Counseling is among the first of the debt settlement companies to achieve full compliance, and welcomes the industry changes.
"Many unscrupulous companies charged large upfront fees and outrageous monthly fees to consumers. Debt settlement is a great tool for those in debt, but it's important that potential clients work with a company that actually helps them", said Judi Lisbin, president of United Debt Counseling. According to Lisbin, United Debt Counseling is fully compliant with the FTC's new regulations, which ban upfront fees and require disclosure statements.
Some debt negotiation companies have also been rebuked for retaining full control of their clients' funds during the settlement process. It is the hope of industry experts that the few companies that continue this practice bring it to an end. "United Debt Counseling has been in business for many years, and we continue to operate on the fundamental belief that the best clients are informed clients. As such, we make sure that every client has a full fee disclosure statement, and remains in full control of their assets during the length of the entire program," said Lisbin.
The new regulations requiring disclosure statements came in to effect in September, and the upfront fee ban will begin on October 27. Industry experts agree that debt settlement can be beneficial for consumers, but caution that clients should ask companies whether or not they are fully compliant before agreeing to enter their programs.
United Debt Counseling has helped thousands of consumers across the nation settle their debt. For more information about their programs, contact 1-800-665-9981. They can also be found on the web at http://www.uniteddebtcounseling.com.
# # #