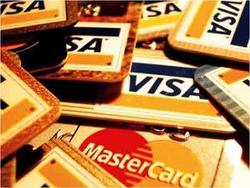 (PRWEB) March 31, 2008
With the UK's householder debt now totalling £1.4 trillion, getting out of this debt has become a serious concern for much of the population. Over the past five years, debt management companies have enjoyed rapid growth as the number of individuals taking advantage of debt solutions such as an IVA, Debt Management, or Bankruptcy, has risen sharply. The need for expert advice in this area has never been higher, but the global credit squeeze is having a profound impact on the debt management industry, which could put some companies out of business.
The IVA (Individual Voluntary Arrangement) has become a popular option for individuals in debt, as it involves writing off a portion of the debt, and legally preventing creditors pursuing the indebted individual, who must instead commit to a repayment program, typically over five years.
In 2004, 10,752 UK individuals obtained an IVA. This figure almost doubled in 2005 to 20,293, then doubled again in 2006 with 44,332 new IVAs issued. Debt companies enjoying this growth may have expected the trend to continue in 2007, but instead there was no growth at all, with the number of new IVAs actually falling slightly. Credit problems stemming from the US housing market have brought mixed blessings for the debt industry.
Unfortunately for those in the IVA business, the global credit crunch means that banks are becoming much more rigorous in how they assess all types of risk - making it much more difficult for many people to obtain an IVA. Recent figures posts by Accuma Group, a leading debt solutions company, showed huge losses in 2007, resulting in the group attempting to sell off its IVA portfolio in favour of their debt management customers.
Whilst the number of IVAs being issued may be falling, other debt solutions will undoubtedly enjoy significant growth through 2008 as the UK debt crisis becomes ever more serious. How debt solution providers adjust to the changing global financial climate may be the deciding factor in whether they remain trading in 2009. Expect turbulent times in 2008 for the debt advice sector.
###