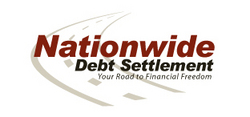 is dedicated to advocating for fair legislation that helps provide consumers with a high level of protection
Phoenix, AZ (PRWEB) February 11, 2009
The founders of Nationwide Debt Settlement, a Phoenix-based but national company specializing in the elimination of consumer debt, has been part of USOBA which stands for United States Organization for Bankruptcy Alternatives http://www.usoba.org. After being active members for years, this month they have been welcomed onto the board of directors of USOBA.
Joining this organization is just one more way that Nationwide Debt Settlement is striving for excellence in a field that sometimes has been a big disappointment to consumers using other companies. The USOBA "is dedicated to advocating for fair legislation that helps provide consumers with a high level of protection". The USOBA collectively represents debt settlement companies to safeguard consumers' rights to settle debt rather than file bankruptcy.
Nationwide Debt Settlement is already a member of the Better Business Bureau and has zero complaints. They have been nominated for the Better Business Ethics Award and are also members of the local Chamber of Commerce. These affiliations are no guarantee of service but the fact is that with NWDS clients actually are guaranteed complete satisfaction and excellent service.
There are not promises made here that cannot be kept. The goals are simple: #1 to get the client the help they need for their financial situation, #2 is to gain trust and build public confidence by providing the proof that NWDS is a reliable and ethical business. This is done by stating what can be done and following through to accomplish the successful debt settlement within the time-frames agreed upon.
Debt negotiation is not a "quick fix" or "magic bullet", but rather requires a commitment on the part of the consumer mentally and financially over a period of time in order to be successful. Full information on the services of Nationwide Debt Settlement can be viewed on their website http://nwdsonline.com or by calling 866-923-6937. If debt settlement might be an option for a client full research of the company and services are advised before signing an agreement.
###