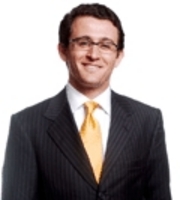 "The debt collection industry needs to learn to play fair, collect debts fairly, and treat people with dignity and respect," said consumer attorney Sergei Lemberg.
Stamford, CT (PRWEB) February 4, 2011
Consumer fair debt collection attorney Sergei Lemberg voiced his support for the debt collection industry reforms recommended by Consumers Union in its recent report, "Past Due: Why Debt Collection Practices and the Debt Buying Industry Need Reform Now." According to Lemberg, "The debt collection industry needs to learn to play fair, collect debts fairly, and treat people with dignity and respect."
According to Lemberg, the Consumers Union report follows on the heels of related recommendations by the Federal Trade Commission, and of congressional attempts to amend the federal Fair Debt Collection Practices Act. "While everyone has a slightly different prescription to fix the problem, there are several common themes," he said. "They stem from the lack of information that debt buyers have about the debts they are trying collect, and then use the courts to obtain judgments against consumers who may not know they're being sued. The current process leaves people's lives in tatters, is an enormous burden on the taxpayer-funded court system, and is simply immoral."
The Consumers Union recommendations include requiring debt sellers to provide debt buyers with basic debt validation information, which would also be available to the consumer and would be usable in any legal proceeding. Lemberg noted that the lack of debt validation standards is at the heart of the problem. "All too often, debt collectors go after the wrong person, misstate the amount owed, or fail to substantiate the debt before a judge," he said. "The current situation is a recipe for disaster. If a debt buyer says John Doe owes money, and John Doe isn't present to defend himself, the debt buyer can obtain a judgment and freeze John Doe's bank account."
Lemberg echoed another of the report's recommendations, namely the need to increase the penalty for debt collection agencies that violate the Fair Debt Collection Practices Act. "The $1,000 penalty is peanuts; it hasn't been adjusted since the law was enacted in 1978. Among debt collectors, it's simply factored into the cost of doing business. Congress must make it more expensive for debt collectors to violate the law."
Lemberg, who was targeted in 2010 by collection industry insider WebRecon LLC for being the "most active consumer attorney" of the year, said that while the political climate may not be ripe for a congressional overhaul of the FDCPA, recognition of the debt collection abuse is reaching critical mass. "Even if Congress isn't willing to act, state Attorneys General and legislatures are beginning to step up," he said. "Tightening the reins on debt collection agencies represents good governance on two fronts. It helps protect consumers against predatory debt collectors and helps reduce the costs associated with overwhelmed court systems."
About Lemberg & Associates, LLC
The attorneys at Lemberg & Associates, LLC are experts in fair debt and lemon law, and practice in New York, Connecticut, Massachusetts, Texas, Mississippi, Louisiana, Maine, New Hampshire, New Jersey, Ohio, Nevada, Arizona, Colorado, North Carolina, Pennsylvania, California, Maryland, Illinois, and Washington, D.C. Sergei Lemberg can brief you about the Fair Debt Collection Practices Act, remedies available to consumers who are victims of debt collector harassment, and other relevant issues.
For more information, contact:
Sergei Lemberg
Lemberg & Associates, LLC
slemberg(at)lemberglaw(dot)com
http://www.StopCollector.com
http://www.LembergLaw.com
203.653.2250 x5500
# # #