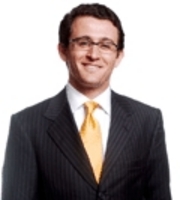 When debt collectors harass consumers, engage in deceptive practices, and prey on consumer ignorance, they must be held accountable
Stamford, CT (PRWEB) June 11, 2010
Consumer lawsuits against debt collection agencies are on the rise, but who's to blame? Fair debt attorney Sergei Lemberg is livid that the debt collection industry points the finger at consumer attorneys and websites, and says the spike is the result of increasingly aggressive tactics by debt collectors who often violate the federal Fair Debt Collection Practices Act (FDCPA). "When debt collectors harass consumers, engage in deceptive practices, and prey on consumer ignorance, they must be held accountable," said Lemberg. "Under the law, the only way a consumer can fight back is to sue the debt collection agency that breaks the law."
According to collection industry insider WebRecon LLC, there were 3,701 lawsuits filed between January 1, 2010 and May 15, 2010 for violations of the Fair Debt Collection Practices Act. The company listed Lemberg as the "most active consumer attorney" of the year, saying that he represented 134 consumers through May 15. Lemberg embraces that label, saying, "I'm passionate about empowering my clients to stand up against debt collection agencies that use illegal tactics and break the law. If that makes me a target of the debt collection industry, so be it."
Lemberg says that the number of FDCPA-related lawsuits pales in comparison to the actual number of FDCPA violations. The Federal Trade Commission (FTC), tasked with submitting an annual report to Congress that includes an overview of consumer complaints related to debt collection, reported that it received 88,190 complaints about third-party debt collectors in 2009. "The FTC acknowledges that those numbers underreport FDCPA violations, since most consumers never file an FTC complaint," said Lemberg.
When it comes to filing lawsuits, Lemberg says that debt collection agency filings against consumers dwarf the number of consumer lawsuits against agencies. "Collection agencies routinely exploit the legal system," he said. Lemberg cites two recent examples. First is the recent study released by the Legal Aid Society in conjunction with other New York City organizations, entitled, "Debt Deception: How Debt Buyers Abuse the Legal System to Prey on Lower-Income New Yorkers." According to Lemberg, "This illuminating research found that debt buyers filed over 450,000 lawsuits - in New York City alone - between January 2006 and July 2008. Over 94% of the time, they won default judgments against consumers who likely weren't aware they were being sued and only 1% of whom were represented by an attorney. This is far from an even playing field."
Lemberg also cited West Virginia Attorney General Darrell McGraw's lawsuit against debt collection agency Cavalry Portfolio Services and its affiliates as confirmation that the industry is misguided in bemoaning consumer lawsuits. "AG McGraw pounded Cavalry, issuing a statement that said the company was 'flooding West Virginia courts with suits against unsophisticated consumers that often end in default judgments, garnishment of wages, and liens on homes - even without actual proof of the debt.'"
Lemberg concluded, "Even though millions of Americans are still suffering from the Great Recession, debt collection agencies have ramped up aggressive tactics and routinely cross the line into illegal behavior. Consumer lawsuits are the only mechanism available for reining in collectors' most egregious behavior. If debt collection agencies want a reduction in lawsuits, they should obey the law."
About Lemberg & Associates, LLC
The attorneys at Lemberg & Associates, LLC are experts in fair debt and lemon law, and practice in New York, Connecticut, New Jersey, Massachusetts, Pennsylvania, Maryland, California, and Washington, D.C. Sergei Lemberg can brief you about the Fair Debt Collection Practices Act, remedies available to consumers who are victims of debt collector harassment, and other relevant issues.
For more information, contact:
Sergei Lemberg
Lemberg & Associates, LLC
http://www.StopCollector.com
http://www.LembergLaw.com
203.653.2250
# # #