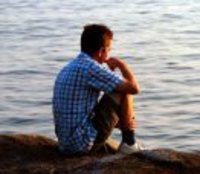 Edinburgh, UK (PRWEB) March 11, 2008
Even if your credit is not great, you can still benefit from a Consolidation Loan explains Andy Hygate from http://www.loansbadcredit.org.uk, and get out from under an avalanche of rising interest payments.
Just when we had hoped for relief, the economic woes seem to accelerate with no end in sight. Combined with growing fears of a recession we now have the disturbing prospect that an imminent recession will be combined with simultaneous price inflation. Commodity prices, for example, are climbing - with some industry observers predicting that the price of petrol will rise as much as 30-40 percent by July. As these factors create a bleak economic outlook, the cost of high-interest debt becomes more burdensome.
According to recent reports from the Telegraph and BBC News:

A record-breaking 107,000 people went insolvent in 2006, an annual rise of almost 60 percent, as UK personal debt totals hit £1.4 trillion
Lenders wrote off about £6.8bn in individual debt last year, the biggest annual total on record.
Banks classified a total of £2.1bn as bad debt in the final quarter of 2007, of which £1.6bn was consumer debt.
Only a small fraction of this was mortgage debt, with the majority accounted for by credit card and other unsecured debts.
But all is not lost. While major interest rates are still relatively low there is time to get out from under high-interest debt, and mounting monthly payments by borrowing a single affordable loan and using it to pay off more expensive loans. The strategy, referred to as debt consolidation, is often recommended to consumers faced with seemingly impossible financial circumstances. A debt consolidation loan is one that offers a more competitive rate than the ones you currently hold.
Of course if you already have bad credit, it can be harder to find an attractive consolidation loan. But so-called bad credit loans offer a solution, even for those with low credit scores. Lenders who offer these loans tailor to a niche market, and specialise in serving those borrowers who are turned down by traditional banks and other lenders due to credit problems. Their sole purpose and business focus is on providing loans to people with poor credit, and the services they provide are a valuable asset for UK consumers unable to borrow from conventional lenders.
With a bad credit loan from one of these lenders, it is possible to consolidate debt and convert your bad credit into a good plan for saving money and getting back on track to financial security. Transferring outstanding balances to a single lower interest bad credit loan accomplishes two critical and financially helpful goals.
First of all, you save money on the difference in interest payments. For example, if you are paying on a credit card that charges 18 percent interest and can pay off that balance with a new loan that only charges 8 percent, you realise immediate savings of 10 percent. That's a better return than most stock market wizards can boast, and it can be done in a matter of minutes by simply applying for the new loan.
Secondly, consolidating debt by paying it off with a single loan makes monthly payments simpler to manage your budget. With only one payment to make - instead of numerous bills to pay at various times during the month - it is easy to write one check, once a month. You minimize the risk of late payments, penalties, fees, and punitive rate hikes, while also making your personal financial life less stressful.
###