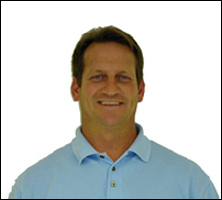 Typically when someone wants to create a financial snowball effect, they review their spending activity and find that the amount they are able to save is greater than the actual amount they have been saving
Dallas, TX (PRWEB) September 7, 2006
In the last five years, the total amount of credit card debt in the US has increased to more than $700 Billion. There has also been an increase in bankruptcy filings. Understanding how to best manage credit card debt has become increasingly important. The key to managing troublesome credit card debt is by building your own financial snowball effect.
Through personal savings, a financial snowball effect is the result of consistently setting aside a budgeted monthly amount into an interest bearing savings or money market account. "Typically when someone wants to create a financial snowball effect, they review their spending activity and find that the amount they are able to save is greater than the actual amount they have been saving," says Russell Yarbrough, Managing Director of debt counselor Precept Financial Solutions. See debt services, debt consolidation, debt settlement.
Most people simply do not save as much as they are actually able. "By increasing the original savings amount, sometimes substantially, the ability to pay off debt in a quicker time frame improves greatly," says Yarbrough. "Generally after people compare their needed spending to their actual spending, they find additional opportunities to save."
By increasing deposit amounts and utilizing higher interest bearing accounts, personal savings will mature at an accelerated rate. Larger savings returns provide benefits by expediting debt payoff or even as a buffer for emergencies or achieving long-term goals. For an individual debt analysis, click individual debt analysis.
Other benefits of implementing the financial snowball approach to personal finances include: becoming accustomed to living on less revenue, building a habit of making a monthly savings deposit also known as paying yourself first, and learning to track and monitor the growth of personal funds.
"We consistently see the snowball effect work for both individuals as well as businesses. Precept Financial helps consumers and small businesses manage and ultimately avoid burdensome debt accumulation by offering information, continuing education, and personal coaching throughout the duration of our debt resolution services," says Yarbrough.
For a personal debt analysis or to further understand available debt reduction options, simply click personal debt analysis.
Precept Financial's 'Customer First' program for client service is setting industry standards. To see how Precept Financial can assist individual cases of credit card or unsecured debt problems, easily go to personal debt consultation with a Precept Debt Specialist.
For information on how to best control credit card debt before it controls you, go to Precept Financial Resources. See the five step plan and example that Precept has prepared, showing how to apply financial snowball effects to paying off credit card debt to save the most time and money.
Precept Financial is a leading debt assistance company dedicated to helping consumers and businesses with financial hardship in resolving unsecured debt. Precept Financial works with creditors and collections agencies on the client's behalf, to help find mutually agreeable solutions. By providing an effective alternative to financial hardship, Precept Financial provides a service for both debtors and creditors. Notable memberships include: The Association of Settlement Companies, Greater Dallas Chamber of Commerce, American Bankers Association, and the International Association of Professional Debt Arbitrators. Contact 1-800-866-4447 or visit http://www.preceptfinancial.com.
###