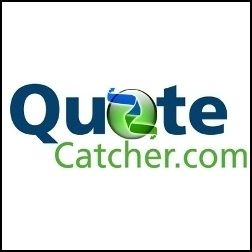 We are able to connect the consumers who desire debt relief services to our network of debt management providers who deliver them
Evergreen, CO (PRWEB) April 16, 2007
QuoteCatcher.com, a leads broker connecting highly qualified business consumers with service providers, announced its entry into the debt management and debt relief market. This includes debt consolidation, debt settlement, debt negotiation and credit card counseling.
Debt consolidation programs provide debt relief to consumers and businesses facing every kind of financial challenge. "We are able to connect the consumers who desire debt relief services to our network of debt management providers who deliver them," stated Greg Ahern, CEO of QuoteCatcher.com. "Credit card debt is one of the most common forms of debt in America and growing rapidly," added Ahern. According to the Federal Reserve, credit card debt has almost tripled since 1989, and rose 31 percent in the past five years, with Americans now owing close to $800 billion in credit card debt.
Consumers can submit one form with QuoteCatcher.com and receive up to five timely quotes from debt consolidation and debt management companies. Both the buyers and sellers are reviewed to ensure an optimal match. QuoteCatcher.com also provides Buyer Advice to educate the buyer.
About QuoteCatcher.com
Founded in 2004, QuoteCatcher.com is an online qualified leads broker providing comparative price quotes to connect businesses, or "buyers," in search of marketing, advertising, web design, telemarketing, collections, merchant services, group health insurance, search engine marketing, list brokers, telecommunications and other services with qualified vendors, or "sellers," in need of new business sales leads. Currently, the QuoteCatcher.com seller network consists of thousands of national and regionally-based vendors in over 35 industries. QuoteCatcher.com is headquartered in Evergreen, Colorado, and offers services to companies in the United States and Canada. Additional information is available by calling (303) 674-6513 or by visiting http://www.QuoteCatcher.com.
Contact:
Greg Ahern
(303) 674-6513
###