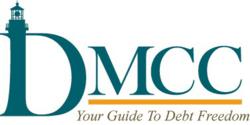 Over the past year we have successfully setup affordable repayment plans with over one hundred different payday loan lenders.
Lighthouse Point, FL (PRWEB) April 30, 2013
Debt Management Credit Counseling Corp (http://www.dmcconline.org), a nonprofit organization (DMCC), announced today that is has been successfully obtaining affordable repayment plans for consumers that are struggling with payday loans for the past year. DMCC launched its payday loan service in April 2012 and has assisted hundreds of consumers with their payday loans since that time. The DMCC Payday Loan Assistance program provides consumers a repayment plan acceptable to their lender at a monthly payment they can afford. Consumers with multiple payday loans outstanding are able to consolidate their loan payments into one lower monthly payment to DMCC. Repayment plans are typically structured over a 6 to 12 month period depending on the total amount of payday loans outstanding. During the repayment plan term, the payday lenders also suspend their collection efforts, providing the consumer relief from harassing collection calls and letters.
Florida residents with outstanding payday loans can get additional relief from DMCC under the State of Florida Payday Advance Law. Under the law, Florida residents are entitled to a 60 day deferment of their payday loan payments, if they complete a credit counseling session with an Approved Provider. Following the deferment period, the payday lender must accept a reasonable repayment plan provided by the credit counselor. DMCC is approved by the State of Florida to provide the required counseling and repayment plans. DMCC sends the required notices to payday lenders and provides the counseling sessions free of charge. Consumers electing to repay their loans through DMCC are charged fees in accordance with state regulations. Approval as a credit counseling agency for payday advance loans does not constitute an endorsement of DMCC, or any other agency, by the State of Florida.
"Over the past year we have successfully setup affordable repayment plans with over one hundred different payday loan lenders", said Phil Heinemann, Executive Director of DMCC. "We believe that both our clients and their lenders have benefited from this program". Consumers interested in taking advantage of this program should call and speak to a DMCC Certified Credit Counselor at (866) 618-3328 or request to be contacted by completing an online application form on the DMCC website.
About Debt Management Credit Counseling Corp.
DMCC is a nonprofit 501(c)(3) organization committed to educating consumers on financial issues and providing personal assistance to consumers overextended with debt. Education is provided free of charge to consumers via seminars, workshops, a proprietary financial literacy program, and a vast array of online and printed materials. Free personal counseling is provided to consumers to identify the best options for the repayment of their debt. DMCC is a HUD Approved Housing Counseling Agency, is approved by the U.S. Trustee to provide bankruptcy counseling and education, and has an A+ rating with the Better Business Bureau.