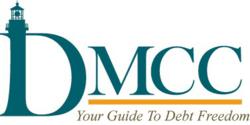 For over a decade, DMCC has been helping consumers with the consolidation of their debt payments.
Lighthouse Point, FL (PRWEB) April 13, 2012
Debt Management Credit Counseling Corp (dmcconline.org), a nonprofit charitable organization ("DMCC"), announced today they have been approved by the Division of Banking to conduct business in the state of Iowa. This means that Iowa citizens are now able to speak to a DMCC certified credit counselor and discuss their eligibility for a debt management plan in order to lower their monthly payments for their unsecured debts. DMCC counselors will not only assist these consumers with a debt management plan but also teach the importance of maintaining a budget in order to get out of debt and to sustain financial stability.
Debt management plans are only offered by creditors through accredited credit counseling agencies that are licensed or otherwise authorized to provide such services in the state in which consumer resides. These plans are offered to consumers in cooperation with their creditors, who in most cases agree to reduce interest rates, eliminate past due and over-limit fees, stop collection efforts, and report the accounts as current to the major credit bureaus. "For over a decade, DMCC has been helping consumers with the consolidation of their debt payments through our debt management plans" said Stephen Lichtenberger, Manager of Operations. "These plans are a viable solution for consumers who need assistance in repaying their credit cards as a result of an unforeseen hardship."
In addition to debt management plans, DMCC provides an array of educational materials to help consumers stay informed on the latest financial information; including a proprietary self-study financial literacy program available for free on their website. DMCC also offers free counseling to help consumers get started with the organization of their finances. It is a U.S. Trustee approved agency to offer bankruptcy counseling and education and as a HUD Approved Housing Counseling Agency DMCC offers foreclosure prevention and loan modification. Consumers interested in a debt management plan or any other services offered, should call DMCC and speak with a counselor regarding their personal financial situation.
About Debt Management Credit Counseling Corp.
DMCC is a nonprofit 501(c)(3) public charity committed to educating consumers on financial issues and providing personal assistance to consumers overextended with debt. Education is provided free of charge to consumers via seminars, workshops, a proprietary financial literacy program, and a vast array of online and printed materials. Free personal counseling is provided to consumers to identify the best options for the repayment of their debt. Consumers interested in speaking with a DMCC certified credit counselor may call (866) 618-3328 or request help at dmcconline.org. DMCC is a HUD Approved Housing Counseling Agency, is approved by the U.S. Trustee to provide bankruptcy counseling and education, and has an A+ rating with the Better Business Bureau.