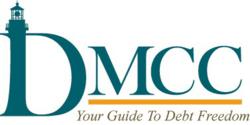 Consumers seeking help to repay their credit cards should take advantage of this free service before answering any debt relief advertisements.
Deerfield Beach, FL (PRWEB) July 27, 2011
Debt Management Credit Counseling Corp (dmcconline.org), a nonprofit charitable organization ("DMCC"), announced today that it is providing consumers free counseling and education about the options available to them to repay or satisfy their credit cards and other unsecured debts. Although the first and most preferable solution for consumers to repay their unsecured debts is to properly budget their income and expenses, DMCC recognizes that in the current economy many consumers have suffered a significant reduction in income that requires help beyond budgeting. The three major options currently available to consumers who need such help are debt management plans, debt settlement plans, and filing bankruptcy.
Debt management plans are designed to be beneficial to both consumers and their creditors, and are only available through accredited credit counseling agencies that are licensed or otherwise authorized to provide such services in the state in which a consumer resides. DMCC has been providing debt management plans to consumers for over ten years. Debt settlement plans require consumers to stop paying their creditors and instead, save funds each month until a sufficient amount is available to negotiate a settlement with them for less than the full amount owed. Debt settlement plans are generally provided by attorneys and for-profit companies. Filing bankruptcy is typically the option of last resort for consumers needing debt relief. Although not required, most consumers use attorneys to file bankruptcy.
Certified credit counselors at DMCC will review all three debt relief options with consumers and recommend the option that best meets the consumer's personal financial situation and goals. DMCC provides this service at no charge to consumers as part of its charitable mission. "Consumers seeking help to repay their credit cards should take advantage of this free service before answering any debt relief advertisements," stated Phil Heinemann, DMCC Executive Director. "Our counselors will recommend the solution that is best for the consumer and refer them to a reputable provider if necessary."
About Debt Management Credit Counseling Corp.
DMCC is a nonprofit 501(c)(3) public charity committed to educating consumers on financial issues and providing personal assistance to consumers overextended with debt. Education is provided free of charge to consumers via seminars, workshops, a proprietary financial literacy program, and a vast array of online and printed materials. Free personal counseling is provided to consumers to identify the best options for the repayment of their debt. Consumers interested in speaking with a DMCC certified credit counselor may call (866) 618-3328 or request help at dmcconline.org. DMCC is a HUD Approved Housing Counseling Agency, is approved by the U.S. Trustee to provide bankruptcy counseling and education, and has an A+ rating with the Better Business Bureau.
# # #