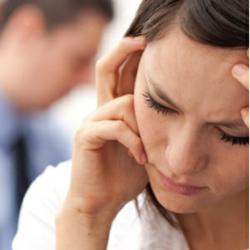 Candid Conversation. Wise Counsel.
Phoenix, AZ (PRWEB) May 05, 2012
After years of counseling clients through debt settlement with credit card companies, mortgage lenders, and banks, McCarthy Law PLC announces a weekly program on AM radio's KFNX 1100. The program—Candid Conversations—is currently on Thursday afternoons from 3-4. The program may hold the answers to many of Arizona's most pressing debt problems for business owners and individuals.
The name of the program—Candid Conversations—is an allusion to McCarthy Law's well-known slogan "Candid Conversation. Wise Counsel" and it features legal advice and in-depth conversation with a wide- variety of guests: experienced attorneys, bankruptcy specialists, legal scholars, real estate insiders, financial counselors, and others. Additionally, Arizona Attorney Kevin Fallon McCarthy, managing attorney at McCarthy Law, will be featured on the program each week. Listeners will also have the opportunity to call in with comments and questions for such guests as Arizona Real Estate Attorney Robert Nagle who was recently featured on the program.
Nagle is the founder and senior partner at the Nagle Law Group in Phoenix. As an Arizona real estate lawyer with deep experience in commercial, residential, and corporate property law, he is just one of the many esteemed guests who will be on Candid Conversations.
In addition to issues related to property law, real estate and mortgage debt, the program will also feature discussions related to bankruptcy and alternatives to bankruptcy for business owners, individuals, and families.
The host of Candid Conversations, Todd Westover, says that debt relief involves careful diagnosis of an individual or small businesses' situation: "We perform triage with clients. We look at their circumstances and consider many available options for relief. If bankruptcy is the right option, McCarthy Law will recommend that, but for many people, bankruptcy is not the best or only choice available." Instead, Westover says, debt consolidation, credit card debt reduction, creditor negotiations and other alternatives to bankruptcy may be much more attractive and reasonable.
Subjects likely to be covered on the radio show will also include: debt negotiation and consolidation, foreclosure versus bankruptcy, negotiating terms for debt related to HELOC (Home Equity Line of Credit), how to stop creditor harassment, and a variety of other topics that are relevant to the entire nation but especially to people living in Arizona.
For many people—especially citizens of Arizona—a radio program like Candid Conversations could not come at a better time. All the program's topics will be directly related to the national as well as the state's financial problems. According to the U.S. Census, the average American household owes more than nine thousand dollars in credit card debt. Realtytrac reports that there have been nearly 9,500 new foreclosures reported in Arizona in the past month. The Department of Labor shows that in the Phoenix-Mesa-Glendale metropolitan area, the unemployment rate is 7.5%. With so many problems at the national, state-wide, and local level, no wonder so many Arizona citizens are staggering under the burden of financial realities. Candid Conversations is sure to offer some valuable advice for dealing with the weight of these struggles.