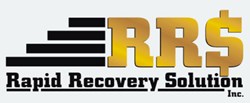 Bohemia, NY (PRWEB) June 14, 2013
On June 14, 2013, John Monderine, CEO of debt collection agency Rapid Recovery Solution, responds to an article discussing the merits of using social data to determine a consumer's credit risk.
According to a June 5th, 2013 article from Knowledge Wharton, "The 'Social' Credit Score: Separating the Data from the Noise," credit companies such as Lenddo, Neo Finance and Affirm are using social data from social media channels such as Facebook, LinkedIn and Twitter to evaluate a consumer's credit score. Companies are starting to factor in a person's social status and their professional connections in order to determine a consumer's credit risk.
John Monderine says social data is valuable when painting a portrait of a consumer. "It can give basic information about a consumer and assist in predicting future behavior," he says. "By forecasting a consumer's future behavior, credit companies will be better able to determine the risk of taking on a potential consumer."
Social data is best at foreseeing a consumer's behavior, and in this instance, predicting the credit score of a consumer with very little credit history. Eric Bradlow, co-director of the Wharton Customer Analytics Initiative, discusses the value of social data in the article: "It's an additional, valuable data source that could be quite predictive of someone's behavior." Social data can be key in piecing together information about a consumer when there is little data to begin with. These "variables" will "add predictive power to their score" and it will be easier to put together a portrait of a consumer.
While these companies attempt to use social data to calculate credit scores and assess consumer risk, the process of determining which pieces of information are more or less valuable will take more time, as Wharton marketing professor Peter Fader explains in the article, saying, "It's going to take years to understand what measures are truly valid."
In addition to deciding which bits of information are valid for determining a consumer's credit score, consumer protection laws such as the Equal Credit Opportunity Act could get credit companies into trouble if they discriminate.
Consumers are not necessarily off the hook either, as it is easy "to manipulate data on one's social media profile." Robert Stine, professor of Statistics at Wharton suggests consumers can create their own desired profile in favor of a good credit score, "[Consumers] can buy Twitter followers" and attempt to boost their credit scores that way," he says, because, "At some point, it becomes advantageous to manipulate these things."
Monderine also believes that as technology progresses, it will be easy to weed out fake social media profiles. "While credit companies are concerned about illegitimate profiles, the data culled from these profiles is pieced together over many months and years. It is difficult for a fake user to develop consistent habits that characterize most consumers. With sophisticated algorithms, social data can be easily extracted in order to provide a holistic picture of a consumer."
Founded in 2006, Rapid Recovery Solution, Inc. is headquartered at the highest point of beautiful Long Island. Rapid Recovery Collection Agency is committed to recovering your funds. We believe that every debtor has the ability to pay if motivated correctly. We DO NOT alienate the debtors; we attempt to align with them and offer a number of ways to resolve not only your debt but also all their debts.
#####