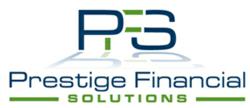 "Anxiety caused by credit card debt can be a highly emotional situation and people need to be sure they're working with a reputable, established company that has their best interests in mind,"
Denver, Colorado (PRWEB) September 28, 2011
In life you should expect the unexpected, and this is why you need an emergency fund. The best you can do is to prepare for emergencies that require access to additional money and having an emergency fund is the ideal solution. Financial emergencies can come in the form of a job loss, significant medical expenses, home or auto repairs or something you've never dreamed of. The last thing you want is to be forced to rely on credit cards or a loan which could simply compound the problem. Prestige Financial Solutions has comprised a list of ideas you can use to start building an emergency fund.
How much should you save?
Most experts agree that you should keep between three and six months worth of your living expenses set aside in your emergency fund depending on your specific situation. The reason you want to have three to six months of expenses saved up is that the most common reason for the need of an emergency fund is a sudden loss of income. If you or your spouse loses a job you still have bills to pay and it may take a few months to find suitable new employment. It is best to plan for a worst-case scenario so that the smaller emergencies such as replacing the hot water heater that just went out will be easily covered. One way to figure out how much income goes to your expenses and non-essentials is to make a debt ratio list.
It may seem daunting to save three to six months worth of expenses, so start small. Set your initial goal at one month's worth of expenses, and then build from there.
How to get started:
1. Open a new savings account for emergencies only. Have part of your paycheck deposited in this account automatically. Start small and increase the amount from there once you have gotten use to not having those funds available to you.
2. Anytime you pay off a debt, whether it was a credit card, car loan, etc… begin depositing the equivalent of that monthly payment into your savings. You have already become used to not having those funds available so this is a great way to boost your emergency fund.
3. Anytime you can negotiate lower payments on other debts, you can deposit the savings into your emergency fund.
4. Evaluate your budget to identify areas where you could be spending less. These savings should be deposited into your emergency fund.
If you are in a situation where you absolutely cannot save money for emergencies:
1. Create a monthly budget by reviewing income and expenses to determine how much you can afford to pay toward your credit card bills. You can use the debt calculator on our website (listed below) for additional help.
2. Once your budget has been determined, you can explore your options, such as:

Pay creditors more than the minimum amounts.
Get a consolidation loan to pay off all cards.
Explore credit card counseling programs to see if they can reduce your principle while maintaining an affordable monthly payment.
Research debt relief programs, and look specifically for programs that do not charge upfront fees and can eliminate your principle balance within 36 months or less.
Declare bankruptcy; a last resort due to length and cost of the process and the effect it will have on your financial well-being.
Prestige Financial Solutions strongly recommends consulting with a debt advisor to help you assess your situation and further explain your options. To find reputable companies who may be able to help you, visit the Better Business Bureau's website. Consumers should be well-informed and ask questions, as there are pros and cons to each option.
"Anxiety caused by credit card debt can be a highly emotional situation and people need to be sure they're working with a reputable, established company that has their best interests in mind," said Amy Thompson, a founder of Prestige Financial Solutions.
Prestige Financial Solutions is one of the nation's leading pay-as-you-go debt settlement programs. The program can be found online at http://www.prestigefinancialsolutions.com or by calling 800.441.7297. For our spanish speakers, all you debt needs can be found at our De Deuda website.
###