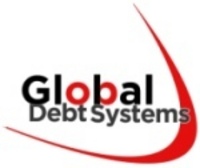 Our courses provide, for a small and very reasonable one-time cost, all the information consumers need to represent themselves
Minneapolis, MN (Vocus) June 17, 2010
Responding to recent federal legislation introduced by US Senators Charles Schumer and Claire McCaskill, Global Debt Systems, a leading training services provider to the debt settlement industry, has announced new curricula that extends its services to the consumer market with training for people facing debt or credit issues. From its reading of the proposed legislation, Global Debt Systems concludes that consumers will not be protected since non-profit debt service providers and private practice attorneys are exempt from the bill's regulations. The bill only serves to drive for-profit debt settlement companies out of the business by lowering the fees those companies can charge to an unprofitable level.
Boun Vilailath, spokesperson for Global Debt Systems, encourages consumers to be informed and to protect themselves – from creditors, debt settlement companies, and unfair laws. "This legislation, despite all of its grandiose claims of consumer protection, is clearly intended to merely limit competition among the many entities seeking to gain from consumers' credit problems. It doesn't prevent consumers from being overcharged for debt settlement services that may or may not solve their problems. It only limits, in effect, which entities can fleece the public. While Sen. Schumer touts endorsements received from the likes of Consumers Union, the Consumer Federation of America, the National Consumer Law Center, and the National Foundation for Credit Counseling, he neglects to mention that those same organizations, while providing debt services for a fee, will be exempt from the bill's regulations and will, in effect, have less competition if the bill passes."
From Vilailath's perspective, consumers are better served to educate themselves on the debt settlement process – the steps involved are not beyond the capability of most consumers to understand and execute. To assist the public, the company has launched online consumer-oriented debt settlement training. Two e-learning courses will be available from the Global Debt Systems web site at http://www.globaldebtsystems.com, and from the company's FaceBook page. The first teaches consumers a do-it-yourself program for working with one's creditors to settle outstanding debts. The second course goes through the process involved with repairing your credit file and related score maintained by the major credit reporting agencies.
"Our courses provide, for a small and very reasonable one-time cost, all the information consumers need to represent themselves," Vilailath says. "We also provide a library of generic forms and letters that consumers can use to communicate with creditors and credit reporting agencies. The truth is that the fees paid by consumers to attorneys and non-profit agencies are comparable over the term of a debt settlement plan to those charged by for-profit companies. While it is also true that many for-profit companies often do not produce the desired results for clients, which we are trying to correct with our training programs for debt settlement professionals, driving consumers into the waiting arms of attorneys or non-profit agencies that receive substantial funding from the financial institutions holding that debt, is not in the consumers' best interests either. Education is the answer, and we're providing the best debt negotiation training in the industry."
The Global Debt Systems consumer training courses are now accepting enrollment. Classes begin in July.
About Global Debt Systems
Global Debt Systems improves the process of resolving delinquent consumer debt through training and outreach efforts designed to create a more mutually beneficial result for creditors, consumers, and debt counselors. We provide e-learning and e-training services to companies and consumers that educate and advocate for ethical business practices. Located in Minneapolis, Minnesota, the company donates time and a portion of its profits to various non-profit organizations that promote responsible budgeting and financial management.
Learn more about Global Debt Systems at http://www.globaldebtsys.com.
###