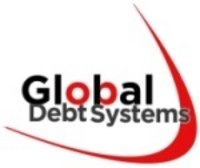 Minneapolis, MN (Vocus) July 1, 2010
A looming crackdown on a debt settlement industry rife with unfair business practices will create a shortage of qualified counselors available to troubled debtors, according to Global Debt Systems, a leading training services provider to the debt settlement industry. To meet those upcoming needs, the company has expanded its service offerings with a consumer-oriented training curricula designed to empower debtors to self-manage the debt settlement process.
Global Debt Systems recognized the need for industry change when it launched its original training programs for debt settlement counselors. Those programs taught counselors ethical business practices and how to create win-win-win relationships with debtor clients and their credit lenders. Now, on the heels of undercover investigations by the United States Government Accountability Office and a number of states' Attorney Generals, the Federal Trade Commission (FTC) has proposed new regulations of the industry that could have the same effect, while driving firms that don't adopt a new business model out of business.
Boun Vilailath, spokesperson for Global Debt Systems, applauds the consumer protection initiatives underway. "Whether the unethical firms comprised a few bad apples within the debt settlement industry, as their trade associations claim, or were more numerous as government regulators assert, it cannot be denied that many consumers today are worse off from their association with debt counselors. Even the industry's internal surveys admit that 3 years after enrolling in a debt settlement program less than 34 percent of clients had completed the program or were still actively working towards that goal. Government investigators contend that some of the worst firms have less than a 1 percent success rate. In our opinion, a 66 percent failure rate is unacceptable, and we intend to improve the odds in the consumers' favor with our new training programs."
The market for Global Debt System's consumer services is, unfortunately, huge and growing larger. According to Moody's, 6.5 percent of all credit accounts were at least 30 days past due in 2009, a rise of almost 3 percent from 2005. Those debtors have been pounced on by a debt settlement industry that has grown to about 2,000 firms from only a handful of companies before 2000. Indicative of the number of potential clients are those signed up by member firms reporting data to just two industry trade associations – 250 companies have enrolled more than 425,000 consumers in settlement programs according to those statistics. Global Debt Systems believes its training programs could have enabled most of those consumers to avoid the high service fees and commissions charged by those debt settlement companies.
Consumers interested in self-managing their debt settlement can learn more about Global Debt Systems consumer services on the company's web site at http://www.globaldebtsystems.com. The company also monitors and reports on the progress of pending federal and state legislation and regulation of consumer credit as it affects the debt settlement process.
About Global Debt Systems
Global Debt Systems improves the process of resolving delinquent consumer debt through training and outreach efforts designed to create a more mutually beneficial result for creditors, consumers, and debt counselors. We provide e-learning and e-training services to companies and consumers that educate and advocate for ethical business practices. Located in Minneapolis, Minnesota, the company donates time and a portion of its profits to various non-profit organizations that promote responsible budgeting and financial management.
Learn more about Global Debt Systems at http://www.globaldebtsys.com.
###