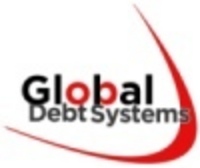 The time to confront reality has arrived. Companies that respect the new rules will continue to prosper.
Minneapolis, MN (Vocus) September 23, 2010
Global Debt Systems, a leading training services provider to consumers and debt settlement industry professionals, has completed its debt settlement e-learning curriculum that addresses the new Federal Trade Commission (FTC) rules. Recently, the FTC passed legislation to ban upfront charges for debt settlement service and orders companies to improve their service to delinquent debtors or exit the business. Added provisions to the Telemarketing Sales Rule aim to curb deceptive and abusive practices.
The update to Global Debt Systems training course prepares debt settlement sales agents to better disclose the fundamental aspects of their service to consumers during a telemarketing call. Most importantly, the training prevents sales agents from misrepresenting the service. Sales agents will be able to assess which consumers have the financial capacity to support a debt settlement program. Some consumers cannot fund a program but will opt in once upfront fees are banned. An accurate calculation of the client's commitment and finances is critical otherwise the debt settlement company's resources will be exhausted.
"The time to confront reality has arrived. Companies that respect the new rules will continue to prosper," said Global Debt Systems spokesperson Boun Vilailath. "For-profit companies must become compliant to the contingency fee based model. It is their duty to get the right information and make intelligent decisions to remain profitable."
The Association of Settlement Companies and United States of Bankruptcy Alternatives, the leading debt settlement industry trade associations, estimate that a large number of debt settlement companies will be out of business as the regulations become effective beginning September 27, 2010. The real challenge follows on October 27 when the upfront fee ban is effective. The Sacramento Business Journal reports that Freedom Financial Network LLC, a large debt settlement service company based in Sacramento, has begun downsizing its local operations in response to the new federal regulations.
Unlike the industry's current certification program, Global Debt Systems training course goes further and focuses on repayment strategies – the missing component to the previous training program. Debt settlement companies can no longer rely on the marketing message: "get out of debt in 12 – 36 months and pay back 40% of what you owe." The previous program structure signed up a million plus customers but has recorded unacceptable results. Now, companies must deliver satisfactory results in order to collect service fees or be forced out of business.
Global Debt Systems continuously updates its debt settlement training course with the timeliest information which gives guidance about enrolling new clients, managing debt programs, and negotiating with debt collectors. The training course features professional video tutorials, screen cast examples, and simulating assessments throughout. State of the art technology allows the courses to be delivered on social networks such as Facebook.
The debt settlement training program is scheduled for release on October 11, 2010. Promotional discount is available. More information can be found at http://www.globaldebtsys.com.
About Global Debt Systems
Global Debt Systems improves the process of resolving delinquent consumer debt through training and outreach efforts designed to create a more mutually beneficial result for creditors, consumers, and debt counselors. We provide e-learning and e-training services to companies and consumers that educate and advocate for ethical business practices. Located in Minneapolis, Minnesota, the company donates time and a portion of its profits to various non-profit organizations that promote responsible budgeting and financial management.
Learn more about Global Debt Systems at http://www.globaldebtsys.com.
# # #