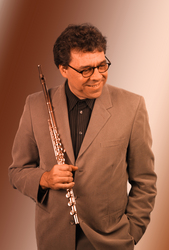 I'm flattered that Lexus has continued using my song for all these years, and am happy that so many people look forward to hearing it during the holidays.
Santa Clarita, CA (PRWEB) December 14, 2010
Songwriter Steve Kujala's Christmas music has been heard on the Lexus December to Remember ads for some 12 years. His song, "Family and Friends", is one of the more recognizable elements of the ads, which feature a husband or wife being surprised with a brand-new Lexus under a big red bow. The December to Remember ads can be seen between Thanksgiving and New Year's.
"I'm flattered that Lexus has continued using my Christmas music for all these years, and am happy that so many people seem to look forward to hearing it during the holidays," said Kujala from his home studio. Publisher Sam Trust (former CEO of Killer Tracks in Hollywood and ATV Music, one-time publisher of The Beatles song catalog) originally hired Steve to write the song. Team-One Advertising (a division of Saatchi & Saatchi) then chose the holiday music for the Los Angeles Lexus market back in the late 90's, and retained it when the December to Remember campaign went national in 2001.
In the world of big advertising budgets, every facet of a commercial is rigorously tested before being green-lighted. While the individual story lines may change from year to year, two key "hooks" have remained the same for Lexus: the signature Big Red Bow, and Kujala's tune (though the styles and musical arrangements have gone through several changes). The songwriter admits that "a 12-year run is pretty good for a song in a commercial; I guess the tune must have tested well."
The YouTube crowd seems to agree, weighing in with comments about Kujala's Christmas music:
"I consider this one of those rare, very few 'instant classic' Christmas songs!"
"Wow…I've been trying to find this song for the last year…this is great!"
"OMG I love this song! Where can I find the sheet music?"
"This song and the Lexus commercials at Christmastime are synonymous"
"I love this piece. There's a lot of great holiday music but this one signals the holiday season."
"I remember hearing this in car commercials as a kid – grew up with this song. Thanks for sharing and bringing back memories for me."
Kujala's YouTube version of his Christmas music contains a never-been-heard section of melodic material (called "the B-section" by songwriters), due to the 30-second time constraints of a typical commercial. It features keyboards, penny-whistles, a flute choir - and even a cameo appearance by "Santa from Santa Clarita" playing his red flute.
For more information on the December to Remember Christmas music and the songwriter who wrote it, visit http://www.FamilyAndFriendsSong.com .
About Steve Kujala:
A Los Angeles- based professional songwriter and flutist, Steve Kujala has been a staff-writer for Killer Tracks in Hollywood, released a solo album on CBS records, was nominated for a Grammy, and has played on nearly 600 movie soundtracks and countless TV shows, records and jingles. He is originally from Winnetka, IL and studied at The Eastman School of Music in Rochester, NY.
Media Contact:
Steve Kujala
661-645-5334
# # #