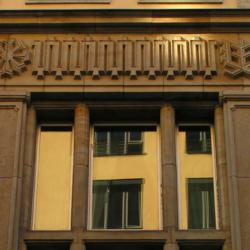 All businesses have a legal responsibility to ensure that advertising is truthful and not deceptive. ~ Bureau Of Consumer Protection
Minneapolis, Minnesota (PRWEB) August 30, 2012
The Federal Trade Commission's (FTC) press release this morning shows further evidence that the government has stepped up enforcements of marketing and advertising requirements. It is not the first time this year that Integral Media can recall FTC warnings that marketing claims must be crystal clear and reflect truthful information.
The press release states, "Earlier this year, the FTC settled five law enforcement actions against companies making allegedly deceptive energy savings claims for their replacement windows. Now the FTC has sent letters to 14 window manufacturers and one window glass manufacturer, warning that they may be making unsupported energy savings representations for their products. According to the letters, FTC staff saw some statement on the companies' websites that looked a lot like the ones challenged in the earlier cases."
While the principles outlined in the FTC press release are intended to specifically guide the window manufacturing industry, they lend helpful insights to any business seeking to have marketing and advertising messages that are crystal clear.
A few key principals given for anyone who sells windows or makes energy-savings promises are:

Energy-savings claims must be backed by scientific evidence.
Be specific about the type of savings consumers can expect.
Avoid deception when making "up to" claims.
Exercise care in using testimonials or "case studies."
On August 23, The FTC filed deceptive advertising charges against the marketers of the Ab Circle Pro – an abdominal exercise device – who promised consumers that exercising on the device for just three minutes a day would cause them to lose 10 pounds in two weeks. The FTC press release says, " The defendants have agreed to settlements that provide as much as $25 million – and at least $15 million – depending on the volume of refunds consumers request.
On top of that, two days ago the FTC released a statement about false advertising charges brought against the marketers of Your Baby Can Read! "A program that was widely touted in infomercials and on the Internet. The program uses videos, flash cards, and pop-up books that supposedly teach children as young as nine months old how to read. Two of the three defendants in the case have agreed to settle with the FTC". The settlement figure for the Carlsbad, California-based defendants was set at a $185 million judgment.
Today, there are fewer shades of grey in what is deceptive advertisement, with announcements of law surfacing all over the marketing news lately. Marketers need to fully understand the processes and major laws to adhere to. Better clarity may avoid a potential law suit, as FTC examples of enforcement shed light on how the laws are applied to advertisements.
Under the Federal Trade Commission Act, truth-in-advertising rules that apply to advertisers state that advertising must be truthful and non-deceptive. Then there is the The CAN-SPAM Act, known as the 'Controlling the Assault of Non-Solicited Pornography And Marketing Act of 2003'. The Do-Not-Call Implementation Act, Intellectual Property Laws, Defamation Laws, and terms of use policies for marketers to consider. Additionally, In 2009, the Federal Trade Commission (FTC) published revised guidelines to its FTC Guides Concerning the Use of Endorsements and Testimonials in Advertising.
"If the advertisement message isn't specific enough, the FTC looks at several factors to determine what exactly is needed as proof. They wisely include what industry experts deem is needed to support the claim, stated Sims. In most cases, TV, radio, and magazine ads that make health or safety claims must be supported by "competent and reliable scientific evidence" - tests, studies, or other scientific evidence that has been evaluated by people qualified to review it. In addition, any tests or studies must be conducted using methods that experts in the field find believable and accurate.
All this sums up to say, engaging professionals for business marketing and advertising, in view of potential millions in settlement costs, is well worth it. From Skechers Shape-Ups $40 million settlement, Legacy Learning Systems, a popular seller of guitar-lesson DVDs that ended up with a $250,000 fine, or the $25 million Reebok paid, getting advertising done right the first time is now only a "wish-I-had".
Note: Although we have carefully researched the information provided here to better ensure that our information is accurate and useful, you should consult a lawyer if you want professional assurance that our information, and your interpretation of it, is accurate.
Integral Media marketing consultants have been handling marketing messages since 1999 and are experts at understanding how to build brand awareness through successful marketing. Call us at 952-470-5254.